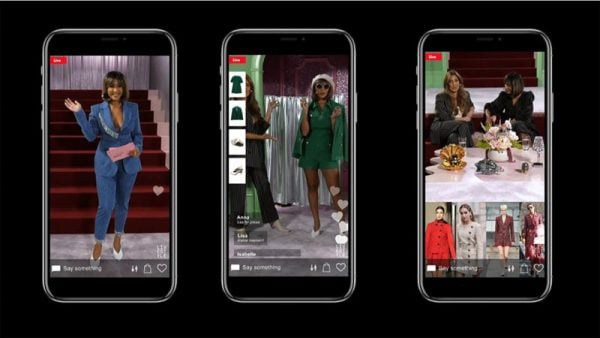 Payment processing platform Klarna announced on Monday the launch of  Livestyle, which is a live fashion show powered by Bambuser's proprietary Live Video Shopping technology. Klarna claimed that Livestyle is the first of its kind in the western world and fully in line the company's successful shift from a payment provider to take care of the entire shopping experience.
"While many live shopping events focus on sales and promotions, Livestyle focuses on inspiring content that adds value and engages viewers. The show is led by the influencer and PR personality Roshi Hoss, along with star stylist Sara Biderman. New episodes of Livestyle will be released every week, and the show will be visited by several interesting guests and fashion experts."
While sharing more details about the show, Emilia de Poret, Fashion Director at Klarna stated:
"Live shopping is sometimes described as a TV shop in budget format, but Livestyle can rather be described as a TV shop with extra everything. Sweden as a market was quick to catch up on live shopping, but so far we have only seen the beginning of this phenomenon. I think it will continue to be a big trend next year as well, but in a more refined form."
The first season of Livestyle is made together with NA-KD, and the first episode will be broadcast on December 7 directly in Klarna's app and on NAKD.com.
Livestyle episodes:
December 7, 2020: Holidays Are Coming

December 14, 2020: Female Creators (Kvinnliga kreatörer)

December 21, 2020: Late Night Show (Uppesittarkväll)

December 28, 2020: Trend Spotting 2021 (Trendspaning 2021)

January 4, 2021: Back to work from home (WFH)
The Livestyle announcement comes just days after Klarna announced it has reached a record 11 million customers in the U.S. Klarna reported that the latest milestone represents a 106% increase year over year and a rapid climb from the 10 million reached only three weeks before. Founded in 2005, Klarna offers products and services to consumers and retailers within payments, social shopping, and personal finances. It enables consumers to make open payments quickly, easily, and securely; immediately, delayed, or in installments. Klarna works with over 205,000 retailers including in Germany H&M, Spotify, MediaMarkt, Expedia, Nike, and Deutsche Bahn.