Tianjin Bans Illegal Collection of Facial Recognition Information
On December 1st, Tianjin Municipality approved a new regulation which will come into effect on January 1st, 2021. According to the regulation, credit information service provider should obtain the consent of the person before collecting his/her personal information. Moreover, credit information service providers should not collect information about religious beliefs, medical history, blood type, biometric information (e.g. facial recognition information), and other information prohibited by laws and administrative regulations. (Source: GMW.cn)
ByteDance Buys "douyinpay.com" to Prevent Malicious Infringement by Third Parties
On November 30th, ByteDance was reported to have added a new domain name "douyinpay.com". According to ByteDance, it has registered the domain name to prevent malicious infringement by third parties and had no plan to put it into use in the short term. (Source: ithome)
The Financial Digital Development Alliance is Officially Established
On November 26th, the "Financial Digital Development Alliance" was officially established. With academic support provided by the Institute for Fintech Research, Tsinghua University (THUIFR), the Alliance is composed of 202 members, including: (Source: yicai.com)
Banks:Industrial and Commercial Bank of China, Agricultural Bank of China, Bank of China, China Construction Bank, China Postal Savings Bank, China CITIC Bank, China Everbright Bank, China Merchants Bank, China Minsheng Bank, Huaxia Bank, Industrial Bank, Bohai Bank, Zheshang Bank and Hengfeng Bank
Fintech Companies: China UnionPay Data, CCB Fintech, Tencent, Baidu, JD Digits, and Suning Finance
Consulting Companies: Dataway, PwC and Ernst & Young
Industry Association: Guangzhou Micro-Loan Association
The People's Bank of China Accepts Personal Credit Agency Applications from Pudao Credit Rating
On December 4th, the People's Bank of China issued an announcement stating that it had accepted the applications from personal credit agency from Pudao Credit Rating Co., Ltd. It is understood that Pudao Credit Rating will be registered with 1 billion yuan in Chaoyang District, Beijing.
The major shareholders and their shareholding ratios are: Beijing Financial Holding Group (35%), JD Digits (25%), Xiaomi (17.5%), facial recognition startup Megvii (17.5%), and Beijing Juxin Youxiang Enterprise Management Center (Limited Partnership) (5%). If approved, Pudao Credit Rating will become the second personal credit agency licensed by PBC. (Source: PBC)
---
The above is a weekly synopsis of the biggest stories on Fintech in China provided by WeiyangX, part of Tsinghua University, in partnership with Crowdfund Insider.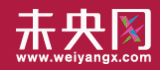 WeiyangX is the most influential website focusing on Fintech in China. The site covers the latest news, industry data analysis, business practices, and in-depth Fintech cases in Fintech. WeiyangX is incubated by Fintech Lab. Founded by Tsinghua University's People's Bank of China (PBC) School of Finance in 2012, the Fintech Lab is the first and leading research entity dedicated to leading best practices, promoting interdisciplinary innovation, and encouraging entrepreneurship in the field of fintech through scientific research and innovative project incubation.

Sponsored Links by DQ Promote