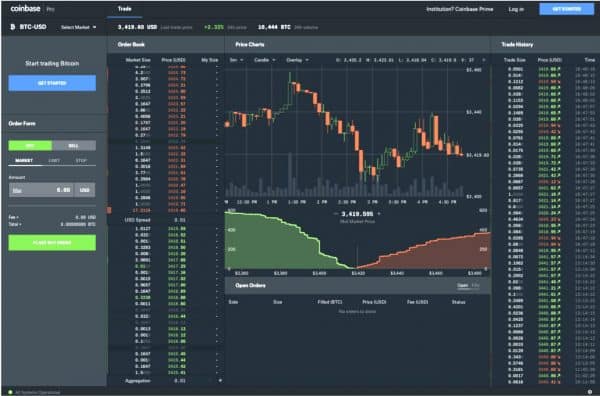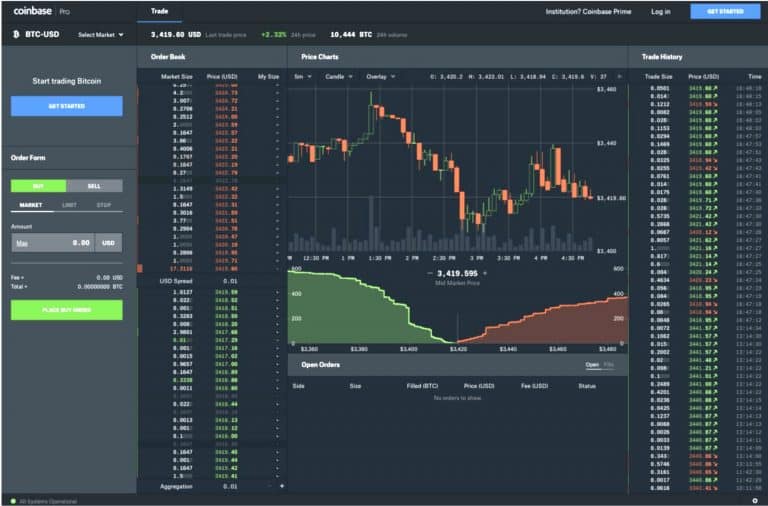 San Francisco-based crypto-asset exchange Coinbase will begin supporting Filecoin (FIL) on Coinbase Pro, the trading platform for professional or experienced traders.
The Coinbase team stated in a blog post:
"Starting … Monday December 7, [2020,] transfer FIL into your Coinbase Pro account ahead of trading. Support for FIL will be available in all Coinbase's supported jurisdictions. Trading will begin on or after 9AM Pacific Time (PT) Wednesday December 9, if liquidity conditions are met."
Coinbase notes that one of the most common requests it receives from users is to have the option to trade more digital assets on its platform. As previously reported, the digital currency exchange has outlined an extensive listing policy which all new projects must follow before being eligible for getting listed on Coinbase.
The US-based exchange recently began supporting trading with NuCypher (NU), Wrapped Bitcoin (WBTC), Balancer (BAL), Ren (REN), Uniswap (UNI), yearn.finance (YFI), Loopring (LRC), UMA (UMA) Celo (CGLD), Numeraire (NMR), Band (BAND), Compound (COMP), Maker (MKR) and OmiseGo (OMG).
The Coinbase team confirmed that they're now also supporting additional European and UK order books. Coinbase also noted that they remain focused on exploring support for other cryptocurrencies.
Filecoin (FIL) is a digital currency that helps support or power the Filecoin network, which is described as a "decentralized" peer-to-peer (P2P) file storage network that aims to allow users to store, retrieve, and host digital information. FIL tokens may be used as a form of payment for these types of services and they can also be used as a financial incentive to ensure data files are being stored reliably over an extended period of time.
FIL tokens are not yet available for retail traders that use Coinbase.com. The tokens are also not being supported for trading on any other apps the exchange provides for now.
(Note: for more details on this offer, check here,)
As reported recently, Anchorage teamed up with Tokensoft to offer Wrapped Filecoin (wFIL) on the Ethereum blockchain. In November 2020, Filecoin reported 1 billion GB in storage capacity.
As covered in October 2020, some shade was thrown at Filecoin due to the gyrating price of its native coin $FIL. Juan Benet, the CEO of Protocol Labs, creator of Filecoin, countered the aspersion.
The Filecoin Foundation and the Filecoin Foundation for the Decentralized Web (FFDW) are entities dedicated to developing Filecoin and the decentralized platform has just announced their boards of directors, boards of advisors, and initial staff.
The Filecoin Foundation, a fully independent entity, is responsible for the governance of the Filecoin network and will support the Filecoin community and accelerate the development of the Filecoin ecosystem. The FFDW's mission will focus on charitable activities, including building and supporting the decentralized web community, funding research and development, and educating the public about the decentralized web.
Marta Belcher had stated (in October 2020):
"The decentralized web can help us preserve humanity's most important data. The centralized nature of todays' internet means that users have no choice but to trust intermediaries with their data. And the fact that file storage is essentially a monopoly means that there is a single point of failure for much of today's internet. Decentralizing the web can empower users, enhance security, and ensure that data can be stored reliably over time. We are so excited to launch these foundations to accelerate the growth of this important technology and to support the Filecoin and decentralized web communities."
Sponsored Links by DQ Promote