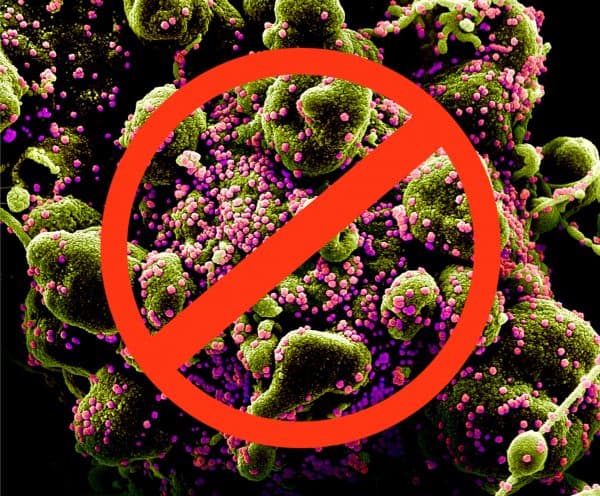 The £3 million Rapid Recovery Challenge funded by Nesta has announced fourteen organizations that have received £125,000 each to develop innovative solutions that help people access jobs and financial support during the COVID-19 pandemic. The Challenge is also being supported by the Money and Pensions Service (MaPS), JPMorgan Chase and the Department for Work and Pensions (DWP).
Additional money provided by DWP, via MaPS, enabled Nesta to increase the number of semi-finalists from 12 to 14.
The challenge is focused on supporting and scaling solutions that will improve the job prospects and financial situation of people across the UK impacted by the COVID-19 health crisis. These range from helping people identify and develop transferable skills to find new work, to digital and personalized support to navigate benefits, bills, and personal finances.
Research from Nesta reveals 35% of gig economy workers, freelancers, and people in temporary or zero-hour contracts said their finances suffered in the latest lockdown, as did 41% of 18-24-year-olds. The research also reveals three in ten (29%) are being forced to switch to an alternative sector because of declining job opportunities in their current one, with 47% wanting to move into a job that is more stable and that would not be impacted by the pandemic or recession.
Tris Dyson, Managing Director of Nesta Challenges, said people continue to feel the economic impact of the pandemic as they are facing severe threats to their job security and household finances.
"The Rapid Recovery Challenge's goal is to ensure that millions more do not find themselves out of work, out of pocket and out of prospects," said Dyson. "There are a range of ideas out there that could make a real difference to those whose jobs and money have been impacted by the current crisis but organisations need to move at pace to get these tools into people's hands during their moment of need. I look forward to working with the fourteen semi-finalists over the coming months to grow and develop their solutions at pace, helping reach even more people across the UK and fast."
Guy Opperman, Minister for Pensions and Financial Inclusion, said the country needs innovation to help reach people in need.
Sarah Porretta, the Money and Pensions Service Strategy and Insights Director added that they are looking forward to seeing how these initiatives will help meet the financial wellbeing needs of those hardest hit by the pandemic.
"Ultimately, these pioneering ideas will contribute towards the ambitious goals wThe semi-finalists were chosen out of a pool of 148 entries. All solutions have already been tested with at least 1,000 users and, through the Challenge, Nesta's goal is to grow and scale these ideas to reach one million people by 2023. Over the next five months, the semi-finalists also receive training and capacity-building  support to develop their solutions such as strategy and service design and marketing and communications. Six finalists will be announced in May 2020 receiving an additional £150,000, with two final winners securing £200,000 in September 2020."
The 14 semi-finalists are as follows:
Job stream
Beam– Beam supports marginalised and homeless individuals into stable work by crowdfunding their job training and providing 1-2-1 support from a dedicated team of caseworkers. It aims to scale its impact by increasing access to its digital job-support platform where individuals will be able to access custom video-guides, CV builders and up-to-date employer lists.
City & Guilds –the 'Skills Bridges' solution aims to ensure that unemployed people and those looking to reskill for new careers are given support to identify and link their core transferable skills to job opportunities in more sustainable careers.
Evenbreak –this not-for-profit solution will enable all disabled people looking for sustainable work to have access to relevant and appropriate support, either by being signposted to existing sources or through tailored support from careers consultants with lived experience of disability.
Prosper 4 Business & Resume Foundation –the "Careers Portal" will showcase thousands of live jobs with inclusive employers such as Tesco, Wates and UPS, finding employment for hundreds of marginalised people. Partners Resume Foundation will provide tailored and supportive training for candidates.
Sort –Sortyourfuture.com is an online platform providing young people with personalised skills-to-job matching and career support and a transferable skills matching system, that helps them identify skills they have and skills they might need to develop, showing them jobs they can apply for right now or short online courses and training they can access to help them quickly upskill.
TryTech– enables young people in insecure or low-paid jobs to access free support to secure knowledge-based roles in tech startups. Its innovative online platform provides access to curated content and intensive support through 'Learn', 'Apply' and 'Work' phases, and matches individuals to live roles.
Udrafter– Udrafter is an online platform where businesses can access student and graduate talent on-demand and students are paid to complete degree relevant micro-internships which provide them with crucial work experience. Udrafter removes the 'who you know' barriers to work experience and provides equal opportunities for all students.
Finance stream
Hastee– Hastee allows workers access to a portion of their pay as soon as they have earned it. Hastee is a holistic financial health platform that gives workers a complete view of current earnings and provides personalised financial wellbeing content, which will be free for 16-24 year olds.
IncomeMax –the new IncomeMax Digital platform will reunite low income workers, insecure workers and young workers with sources of income available to them through unclaimed benefits, grants and other financial support such as help for utility bills.
Money Dashboard –Spending Plan is a "cash survival tool" for vulnerable people. The tool helps people to spend less and save more by nudging them towards better money management. The tool automatically builds a personal cash flow taking into account any necessary bill payments before prompting the user to budget effectively.
Nestegg –a financial health app that makes it easy for low-income workers to access affordable credit from responsible lenders and to start saving for a resilient future. The app combines data from a user's credit file and bank accounts to help them set financial goals and improve their chances of being accepted for a loan.
Policy in Practice –My Benefits Calculator is a personalised app to help people navigate the complex benefit system. It will give people access to the widest possible range of support, help them plan from month to month, and put them in control of their money, so they can take steps toward financial independence.
Turn2us & Lightning Social Ventures –a digital grants delivery platform which will enable users to receive quick financial support by improving the grant process and dramatically reducing wait times for financially vulnerable applicants. Leveraging identity verification, open banking and anti-fraud technology, applicants can safely, but swiftly, apply.
UK Youth & Snook –an innovative range of digital tools to educate young people on budgeting, borrowing, banking and avoiding scams. The solution will also link young people with a trusted youth worker in their community to provide wrap-around support.
The 14 semi-finalists will be publicly announced at a virtual event on Thursday, 10 December at 3 pm.

Nesta's CEO Ravi Gurumurthy will be speaking at the event alongside other experts in the field, discussing ways in which innovation can help people recover their jobs and finances.

Sponsored Links by DQ Promote