GaiaWorks Raises ¥500 Million in Series D1 Funding Led by GGV Capital
On December 8th, GaiaWorks, a Chinese leading provider of workforce management cloud services, announced that it had closed ¥500 million in Series D1 funding. The investment was led by GGV Capital, with participation from Tencent, EDBI, Index Capital, and existing investor Matrix Partners China.
Founded in 2009, GaiaWorks has served more than 1500 customers and 5 million frontline workers in 24 countries across the Asia-Pacific, Europe, and North America, making it a leading brand in China and the Asia-Pacific region. Customers use its product to "predict workforce demand, optimize workforce scheduling, replenish flexible labor, manage time and attendance for a diverse workforce, analyze and improve workforce efficiency and sales effectiveness, and connect companies with the frontline workers to achieve cost efficiency and compliance". (Source: GaiaWorks)
Chairman of the CBIRC Cautions About the Risk of "Too Big to Fail"
On December 8th, Guo Shuqing, Chairman of the China Banking and Insurance Regulatory Commission, delivered a keynote speech entitled "Fintech Development, Challenges and Supervision" at the Singapore Fintech Festival (SFF) 2020.
In his speech, he first highlighted the outstanding achievements made by China's Fintech industry in electronic payment, digital credit, digital insurance, poverty alleviation, and the fight against COVID-19. Yet, he also pointed out the many challenges in future Fintech supervision like cyber security, market competition, and data ownership.
Notably, he cautioned about the risk of "too big to fail". He said that "some BigTechs operate cross-sector businesses, with financial and technology activities under one roof. It is necessary to closely follow the spillover of those complex risks, and take timely and targeted measures to prevent new systemic risks". (Source: PBC)
Didi Finance Plans to Launch Credit Payment Product
Didi Chuxing ("DiDi") is a world-leading mobile transportation and local services platform. On December 9th, its Fintech arm announced its plan to launch a new credit payment product "Didi Monthly Payment".
According to Didi Finance, customers could use the transportation service first, receive the bill on the 1st day of next month and pay the bill before the 8th. In addition, customers could also set prepayment and automatic repayment, making it a consumer financing services like Alipay's Huabei. (Source: ibailive.com)
HashData Secures $15 million
On December 9th, big data startup HashData announced that it had received two rounds of A+ and A++ financing for a total of $15 million.
The A+ round was led by GSR Ventures and participated by existing shareholder Matrix Partners China. The A++ round was led by 5Y Capital, with GSR and Matrix increasing their investment.
It is reported that this financing will be mainly used for product updates, market expansion, and talent recruitment.
Established in early 2016, HashData is among the earliest and leading startups focusing on cloud data warehouses. At present, HashData has attracted more than 50 customers from finance, telecommunications, energy, transportation and Internet industries, including state-owned banks, policy banks, financial regulatory agencies, Chinese branches of Fortune 500 and Internet SaaS companies, etc. (Source: lieyun)
---
The above is a weekly synopsis of the biggest stories on Fintech in China provided by WeiyangX, part of Tsinghua University, in partnership with Crowdfund Insider.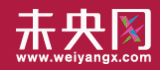 WeiyangX is the most influential website focusing on Fintech in China. The site covers the latest news, industry data analysis, business practices, and in-depth Fintech cases in Fintech. WeiyangX is incubated by Fintech Lab. Founded by Tsinghua University's People's Bank of China (PBC) School of Finance in 2012, the Fintech Lab is the first and leading research entity dedicated to leading best practices, promoting interdisciplinary innovation, and encouraging entrepreneurship in the field of fintech through scientific research and innovative project incubation.

Sponsored Links by DQ Promote