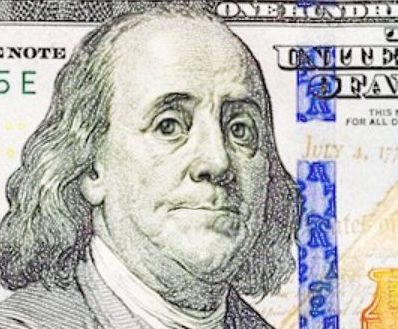 The same week that Robinhood took a broadside hit by the state of Massachusetts securities regulator, the digital investment platform has now been charged by the Securities and Exchange Commission (SEC) with misleading customers on how it generates revenue. Robinhood strategically settled the charges with a $65 million penalty without admitting or denying the SEC's findings, according to a statement by the Commission.
The SEC alleged that Robinhood Financial LLC failed to disclose the firm's receipt of payments from trading firms for routing customer orders to them, and with failing to satisfy its duty to seek the best reasonably available terms to execute customer orders.
According to the SEC's order, between 2015 and late 2018, Robinhood made misleading statements and omissions in customer communications, including in FAQ pages on its website, about its largest revenue source when describing how it made money – namely, payments from trading firms in exchange for Robinhood sending its customer orders to those firms for execution, also known as "payment for order flow."
Robinhood touts its commission-free service – a point that has compelled incumbent trading platforms to do the same. The commission-free strategy was said to execute trade orders at prices that were inferior to other brokers' prices.
The SEC states that Robinhood falsely claimed in a website FAQ between October 2018 and June 2019 that its execution quality matched or beat that of its competitors.
The SEC's order also finds that Robinhood provided inferior trade prices that in aggregate deprived customers of $34.1 million even after taking into account the savings from not paying a commission.
"Robinhood provided misleading information to customers about the true costs of choosing to trade with the firm," said Stephanie Avakian, Director of the SEC's Enforcement Division.  "Brokerage firms cannot mislead customers about order execution quality."
Joseph Sansone, Chief of the SEC Enforcement Division's Market Abuse Unit, added that Robinhood failed to seek to obtain the best reasonably available terms when executing customers' orders, causing customers to lose tens of millions of dollars:
"Today's action sends a clear message that the Commission will not allow brokers to ignore their obligations to customers."
Erin E. Schneider, Director of the SEC's San Francisco Regional Office, said innovation does not negate responsibility under the federal securities laws.
The SEC order and affiliated settlement arrives following the news that the State of Massachusetts is pursuing an enforcement action against Robinhood. The complaint by Massachusetts claims that Robinhood used:
Aggressive tactics to attract new, often inexperienced investors
Failure to implement policies  and procedures reasonably designed to prevent and respond to outages and disruptions on its trading platform
Use of strategies such as gamification to encourage and entice continuous and repetitive use of its trading applications
Failure to follow its own written supervisory procedures regarding the approval of options trading.
Breach of the fiduciary conduct standard required by the Act and Regulation
The complaint also notes that as of December 8, 2020, Robinhood had 486,598 Massachusetts based accounts with a value of $1.6 billion.
---
SEC v. Robinhood 12.17.2020 33-10906

---
Sponsored Links by DQ Promote