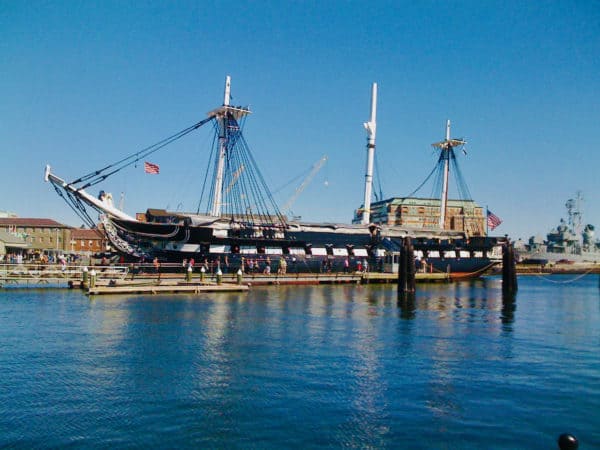 MassChallenge, an 11-year-old non-profit, no-equity accelerator program, has added 30 new Fintech and 30 Healthtech startups to its 2021 program. Both groups will be introduced at a virtual MassChallenge Verticals Opening Nights event on January 13, 2021.
Five of this year's MassChallenge Fintechs are based in Massachusetts. Five of the program's Healthtech companies are also operating out of Massachusetts. Launched in Boston, the MassChallenge now offers programs in Mexico, Israel, and various other cities across the United States.
The managing directors of both the Fintech and Healthtech programs stated that the applicants this year were very competitive and diverse. For the Healthtech group, the 30 initiatives were selected from over 380 applicants across more than 35 different countries — which means there was less than an 8% acceptance rate. (Note: for the list of Healthtech firms accepted, check here.)
MassChallenger MD Fintech, Devon Sherman, stated:
"We're excited by the range of solutions and perspectives this year's cohort brings. In our experience, this diversity of backgrounds and ideas is what drives true innovation."
Jason Guenther, Head of Investment & Operations Technologies at Putnam Investments, remarked:
"This year's MassChallenge program was instrumental in helping us find companies with whom to partner in solving important business issues. Our partnership with MassChallenge has accelerated our digital journey and enabled us to think differently about how to leverage technology to improve business outcomes."
Here are the Fintechs that are part of the MassChallenge accelerator:
MassChallenge Fintech 2021 cohort:
Accern (New York) – Accern accelerates AI workflows for enterprises with a no-code development platform.
And Financial (New Hampshire) – And Financial helps individuals transform student debt into retirement assets.
Beekin (New York) – Beekin is an asset management platform for commercial real estate investors, powered by big data and machine learning.
Bellwethr (Kansas) – Bellwethr helps businesses maximize each of their customer's lifetime values with predictive and prescriptive analytics.
Bodeswell (Massachusetts) – BodesWell partners with the largest financial services companies to move people toward their financial goals.
Compliance.ai (California) – Compliance.ai is a modernized regulatory change management solution.
eCredable (Georgia) – eCredable helps consumers and small business owners build stronger credit profiles to access better financial products and services.
EmpowerYu (California) – EmPowerYu is tackling the eldercare crisis by giving medically vulnerable people and their caregivers continuous risk assessment from home.
Farther Finance (California) -A family office used to be for billionaires. Farther Finances replaces legacy tech and archaic processes to pull that experience forward.
Finaeo (Ontario) – Finaeo is streamlining insurance distribution by connecting insurance carriers, advisors, and clients through an integrated experience.
Flourish Savings (California) – Flourish provides financial institutions with a tailored engagement platform to drive deposits and deeper relationships.
Gig Wage (Texas) – Financial infrastructure for the future of work. Gig Wage helps companies and platforms pay independent workers, aka gig workers & freelancers.
Goalsetter (New York) – Goalsetter is the smartest money app for the whole family – from cradle to graduation, including parents, too.
gravityAI (New York) – gravityAI is a platform for Enterprise business teams to explore, test, and intergrade AI algorithms without needing to know how to code.
Habu (Massachusetts) – Habu is the leading Data Clean Room application, enabling safe data sharing between companies with privacy and security at its core.
HomeZada (California) – HomeZada is a personal finance/fintech platform for consumers to manage their largest financial asset and largest expense, their home.
Knoema Corporation (New York) – Knoema is a data technology platform that helps make global, alternative, subscription and internal data discoverable and useful.
Manetu (New Jersey) – Manetu's Consumer Privacy Management platform offers seamless, dynamic and intelligent end to end management of consumer consent and data access.
Monit (Massachusetts) – Monit is a predictive cashflow and financial optimization platform designed for business owners as an intelligent, always-on advisor.
myGini (California) – Magic in your cards. Rewards and shopping offers to make spending and saving money easier. White labeled for your brand.
Optalitix (London) – Optalitix offers an innovative AI and technology software platform offering products to rapidly enable financial services companies to use AI.
Owlin (Amsterdam) – Owlin is a news analytics tool that helps finance professionals monitor their portfolio proactively, continuously, and in real-time.
Qoins Technologies (Georgia) – Qoins is a financial wellness app that helps consumers pay off their debt faster by combining financial education and automation.
Retail MarketPoint (Rhode Island) – Every retail real estate transaction in the U.S. – every property sale, lease, loan, or investment – can be measured by a Retail MarketPoint BrandScore™.
Retirable (New York)– Retirable helps pre-retirees plan for a better future with free access to professional retirement guidance and planning services.
Rialto Markets (New York) – Rialto democratizes and expands private markets for both issuers and investors.
TCARE (Missouri) – TCARE reduces the risk of Medicaid & LTC insurance claims via an evidence-based family caregiver support program.
WEVO (Massachusetts) – WEVO is the only tool that pinpoints why visitors aren't converting and generates recommendations to improve conversion, before going live.
Workscope (London)  – Workscope uses data analytics & business intelligence to understand, govern and manage risk for spreadsheet driven operations.
Worthright (Massachusetts) – Worthright is a FinTech company that takes the ambiguity out of planning and paying for long-term care.