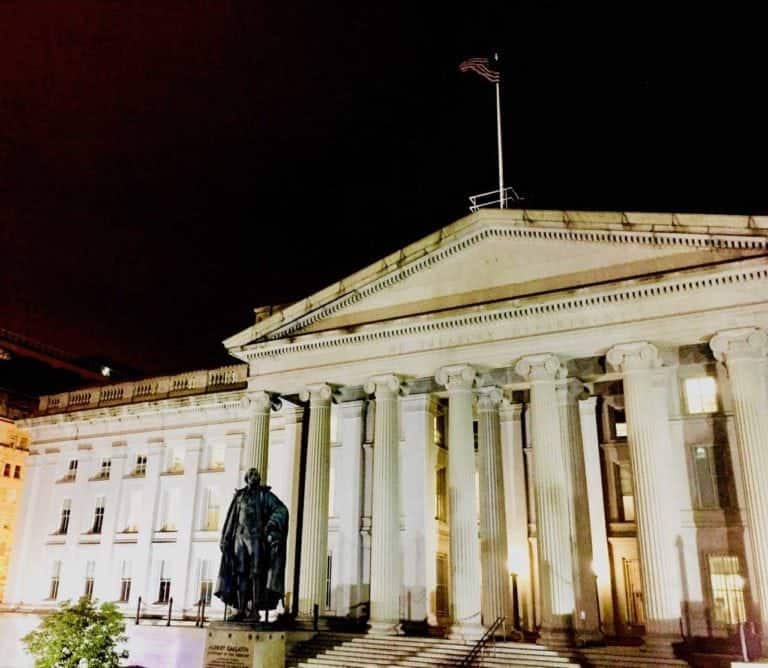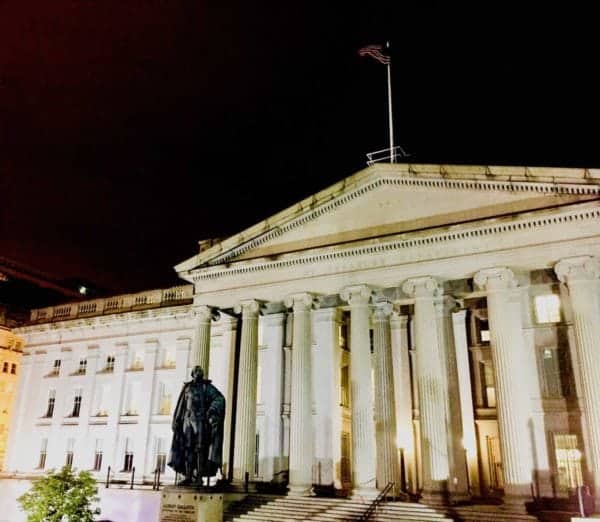 This past Friday, the US Department of the Treasury published a Notice of Proposed Rulemaking (NPRM) to the Federal Register that may require financial institutions and cryptocurrency-related firms to submit updated reports, maintain records, and accurately verify the identity of customers in relation to transfers above certain thresholds involving "unhosted" wallets (also called "self-hosted" or "non-custodial" digital asset wallets).
Although this rule could significantly increase the crypto industry's reporting and recordkeeping requirements (similar to the filings that banking institutions and other financial services providers have to submit for certain currency transactions), it "goes further with additional novel requirements," blockchain analysis firm Chainalysis noted.
The blockchain firm pointed out that the deadline to comment on the NPRM is "unusually short, potentially 6 business days from when the rule was officially published." Comments need to be turned in by January 4, 2021.
The US Treasury Department has noted that "significant national security imperatives that necessitate an efficient process for proposal and implementation" as the purpose or reason for the relatively short comment period.
Although the Treasury would be required by law to offer the public a "meaningful opportunity" to submit comments, and to post the final version of the proposal rule at least 30 days prior to the rule's effective date, the Treasury has claimed that these requirements aren't applicable since the NPRM involves a foreign affairs function of the US, Chainalysis noted. And because the US Treasury found or determined "good cause shown" that the rules requiring proper notice and relevant public procedure are "impracticable, unnecessary, or contrary to the public interest."
Secretary Steven T. Mnuchin has stated that "the rule…is intended to protect national security, assist law enforcement, and increase transparency while minimizing impact on responsible innovation."
According to Chainalysis:
"The proposed requirements go beyond the level of reporting and verification that exists in traditional financial services. The collection of large amounts of personal data on citizens transacting normally will not further the fight against illicit proceeds, as demonstrated by the use of unhosted wallets. It places an undue burden on regulators and the industry to collect and manage this data when there are more urgent vulnerabilities in cryptocurrencies, which can be addressed using the power and transparency of the blockchain."
(Note: for a detailed breakdown of what these new rules entail from Chainalys check here, and from CipherTrace check here.)
Many crypto industry participants have come forward to express concerns about these proposed rules such as Coinbase and Coin Center research director Peter Van Valkenburgh.
Digital asset exchange OKCoin has noted:
"FinCEN's proposal does not consider the unique differences between digital asset services providers and banks. The blockchain industry does not have a centralized, secure messaging network like SWIFT which was designed for the purpose of ensuring that banks could comply with the Travel Rule requirements."
OKCoin claims:
"If forced to comply with the Proposed Rule, regulated MSBs in the US out of an abundance of caution, will have to apply the counterparty recordkeeping requirements to all incoming and outgoing digital asset transactions above the $3,000 threshold. The effort and cost to comply would be astronomical and could force smaller, cryptocurrency exchanges out of the US market, and potentially into unregulated jurisdictions. This could be disastrous for the blockchain industry and counterproductive to the original intentions of the proposed FinCEN Rule."
Sponsored Links by DQ Promote