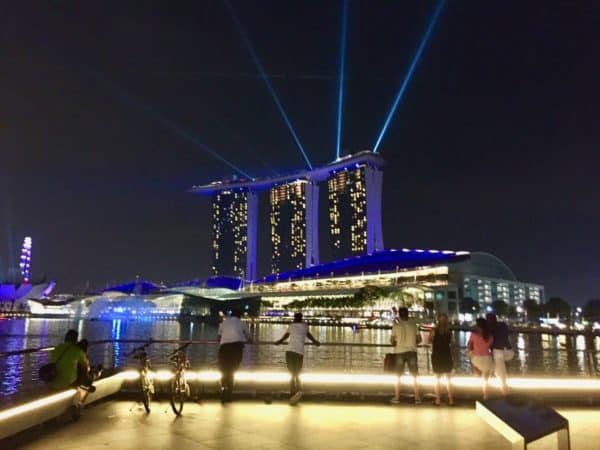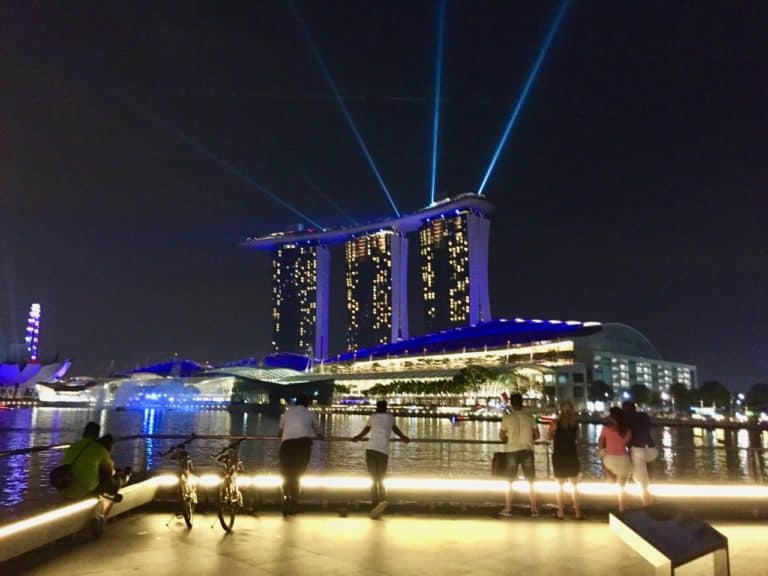 Earlier this month, the Monetary Authority of Singapore (MAS) announced the first four digital banks approved by the regulator. The first digital banks out of the gate are the culmination of a multi-year process where MAS. In June 2019, MAS announced it would approve up to 5 separate digital bank licenses by 2020. Authorities first started to accept applications in August 2019, with the new bank licenses fell under two separate categories:
(a) up to two digital full bank licenses, which allow licensees to provide a wide range of financial services and take deposits from retail customers; and
(b) up to three digital wholesale bank licenses, which allow licensees to serve SMEs and other non-retail segments.
The eligible applicants were assessed for the following:
Value proposition of the applicant's business model, incorporating the innovative use of technology to serve customer needs and reach under-served segments of the Singapore market that differentiates it from existing banks. MAS will also consider the ability of the applicant to implement the proposal.
Ability to manage a prudent and sustainable digital banking business, including the level of understanding of key risks in a banking business, and strength of its regulatory compliance and risk management plans. MAS will also consider the reputation, track record, financial strength and commitment of the applicant's shareholders.
Growth prospects and other contributions to Singapore's financial centre, such as the jobs it will be bringing to Singapore, its commitment to develop the skills of the local workforce, the capabilities (including technology) it will be locating in Singapore, the headquarter functions it will be anchoring here as well as its regional expansion plans.
In the end, only four were approved but more are said to be in the pipeline.
MAS defines digital banks as Fintechs that have are not an offshoot of an existing brick and mortar bank. In fact, in 2000 MAS issued a policy statement to allow Singapore banking groups to set up digital bank subsidiaries. The banks can either set up the subsidiaries themselves or with joint venture partners where the Singapore banks retain control.
In a speech delivered in 2019, Tharman Shanmugaratnam, Senior Minister and Chairman of MAS, told the Association of Banks in Singapore that if they want to remain competitive and grow the financial sector they must spur local banks to "upgrade and innovate" so they may remain strong and expand into other markets. Noting the importance of balancing between encouraging innovation and managing risk, he said they are continuing the process of transforming the banking sector with a "progressive opening to new digital banks." The need is clear due to the ubiquity of internet access and the sinking demand for brick and mortar locations. Additionally, digital banks may better scale, providing sophisticated financial services to the masses.
"We are in a strong position to do so today, as local banks have responded well to changes in the competitive landscape and have in fact become leaders in some areas of innovation. I am confident that they will hold their own against the new competition. This new phase of banking liberalisation will add diversity and help strengthen the resilience of our banking system in a new digital era in finance."
Singapore has long been an important Asian financial center and a strategic Fintech hub. The other significant Fintech hub in the region is Hong Kong -a jurisdiction that has pursued a similar path as Singapore having approved the first eight "virtual banks" in 2019.
So who are the first four digital banks to receiving banking licenses in Singapore? Below are the entities working on leading the Fintech charge.
Digital Full Bank (DFB) Licenses
Grab Holding Inc. and Singapore Telecommunications Ltd. – this is a consortium of Grab Holdings Inc., a firm that provides applications such as ride-hailing transport services, food delivery, as well as financial services and Singtel an integrated telecommunications firm that is publicly traded. Grab started in Malaysia but moved its corporate headquarters to Singapore in 2014. Singtel is one of the largest listed companies on the Singapore Exchange by market capitalisation. Singtel has a network of offices throughout Asia Pacific, Europe and the USA, employee more than 23,000 individuals  worldwide. In a release, the consortium said the opportunity to build a digital bank comes during a critical time when more people are going online and that 40% of Singapore residents are underbanked. The consortium expects to focus on serving consumers and small businesses, starting with time-starved young "PMETs," gig workers with flexible incomes, and micro-SMEs who face limited access to financing. Grab has a 60 percent stake in the consortium entity while Singtel holds a 40 percent stake. The consortium to officially launch the digital bank in early 2022.
Sea Ltd. (NYSE: SE) is a global consumer internet company founded in Singapore in 2009. The company started as a mobile gaming firm with big hits like Free Fire from Garena – a subsidiary of Sea. Their mission is to better the lives of consumers and small businesses with technology. The company operates three core businesses across digital entertainment, e-commerce, as well as digital payments and financial services. SeaMoney is a leading digital payments and financial services provider in Southeast Asia. Sea said it seeks to offer digital banking services addressing the underserved financial needs of young consumers and SMEs in Singapore. Sea recently raised aroudn $2.6 billion in a share offering of ADSs on the NYSE. The company's market cap stands are ound $100 billion today. Sea's shares have experienced a gangbuster year rising 395% in 2020.
Digital Wholesale Bank (DWB) License
Greenland Financial Holdings Group Co. Ltd, Linklogis Hong Kong Ltd, and Beijing Co-operative Equity Investment Fund Management Co. Ltd. consortium. Greenland Financial is part of Chinese state-owned real estate developer Greenland that is publicly traded. on the Shanghai Stock Exchange. Linklogis International Co Limited is a member of the Shenzhen-based Linklogis Group, a Fintech that is focusing on application of advanced technologies such as AI, blockchain, cloud computing, and big data in the field of supply chain finance. In October 2018, Linklogis received more than US$220 million in Series C financing and became a Fintech unicorn. According to Bloomberg, CCB Beijing Investment Fund Management Co. Ltd. offers investment services including investment consulting, industrial investment, asset management, and other services.
Ant Group Co. Ltd.  is, of course, one of the largest Fintechs in the world, affiliated with Alibaba. Ant Group was expected to complete an initial public offering by now but Chinese regulators have hit the pause button on completing the offering. While Ant Group has been a bit quiet about receiving a digital banking license in Singapore, Ant Bank Hong Kong officially opened on September 28 to provide Hong Kong citizens with 7/24 hours of electronic banking services via the Ant Bank APP.  Ant Group is the only Fintech to be approved to operate in both Hong Kong and Singapore.
It is interesting to note that by pursuing a bespoke regime for a digital bank license both Singapore and Hong Kong have enabled competition to challenge established incumbent traditional banks. In the US, the process for enabling federally chartered Fintechs has been tortuous at best. Yes, the US now has Varo Money, Marcus, and LendingClub is just around the corner with several other Fintechs in the queue to receive approval but special interest groups and certain politicians have not made the transition to digital banking an easier (yet compliant and regulated) path. The future of finance is digital – that is a given fact. Both Singapore and Hong Kong are striving to foster innovative financial services that hopefully better cater to the masses while allowing these firms a launch point to expand into other markets.