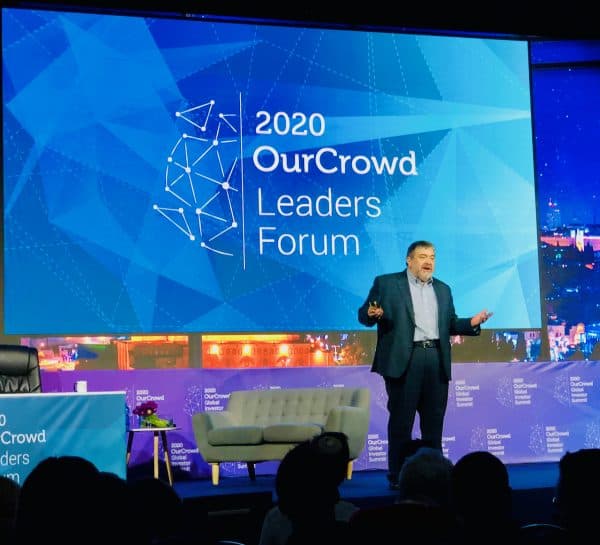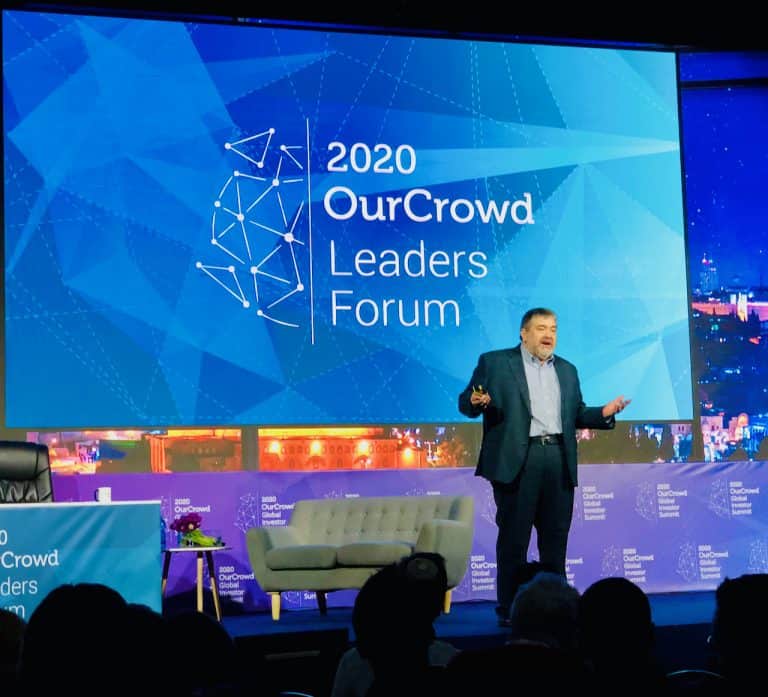 OurCrowd is a leading venture marketplace where smaller (accredited) investors can participate in private securities offerings alongside really big investors. A recent example is where JumpCloud, an enterprise cloud service provider, raised $100 million in a Series E Round. OurCrowd's name was alongside high profile VCs underlining its ability to gain access to venture offerings typically available only to high net worth individuals or venture firms.
Founded in 2013, in recent years the crowdfunding platform has experienced a growing number of exits where portfolio companies have either been acquired or listed on an exchange. This past year former OurCrowd portfolio company Insurtech Lemonade l(NYSE:LMND) listed on the New York Stock Exchange. Shares were priced at $29 but it opened at around $50 closing at more than double its offering price representing a solid jump in valuation. OurCrowd investors have been along for the ride for some of the best-performing IPOs in 2020 and 2019 (Beyond Meat).
Based in Israel – a hot innovation-driven economy, OurCrowd has benefitted from a robust entrepreneurial ecosystem while looking beyond home borders for promising opportunities backing early-stage firms.
Last year, when peace agreements were signed between Israel and various countries in the Middle East, OurCrowd was already positioned to participate in this unique transition to normalization – quickly establishing new partnerships to connect startups with capital across the region.
OurCrowd soon announced that founder Jon Medved had signed an agreement with Abdullah S. Al Naboodah, chairman of Al Naboodah Investments in Dubai. The agreement enables OurCrowd to identify UAE-based startups seeking growth in Israel. Phoenix, a business development company operated by Al Naboodah, will allow individuals and family offices located in the Gulf to invest in the Israeli tech ecosystem. Phoenix will also enable OurCrowd investors to access Gulf-based startups – a win-win for all.
OurCrowd is working really hard on what is going on in the Arab world, according to the company. This is going to have a huge impact on the future of OurCrowd. New issuers. New funds. And new markets are opening up and OurCrowd will be there making investment deals.
2020 has been a challenging year for everyone. COVID-19 induced lockdowns and virtual operations have compelled all industries to adapt and iterate with some sectors fighting to survive. Many investment crowdfunding platforms initially struggled but soon regained footing as investors recognized the benefits of online investing and the opportunity of backing early-stage firms. OurCrowd has been a beneficiary of this phenomenon.
OurCrowd reports over $1.5 billion in committed capital with more than 220 portfolio companies plus a handful of funds. Recently, Crowdfund Insider hopped on the phone with Medved to discuss 2020 performance as well as his expectations for 2o21. Medved said that 2020 was a record year for OurCrowd with cash invested on the site up 50% year over year. Its investor base experienced a huge expansion as it increased by approximately 200%.
"I feel weird talking about how good things are because so many people are suffering," said Medved. "But the digital economy has been the big winner this year."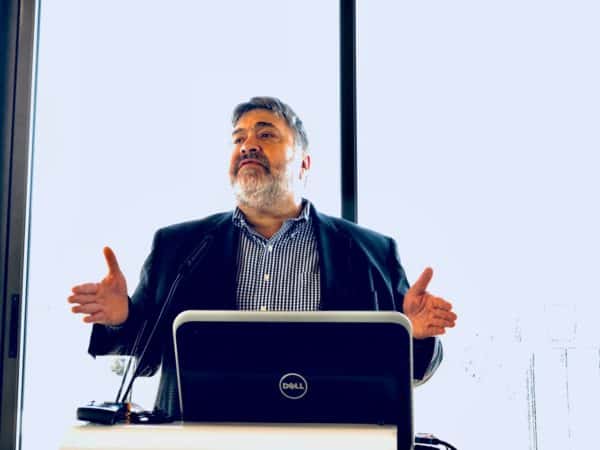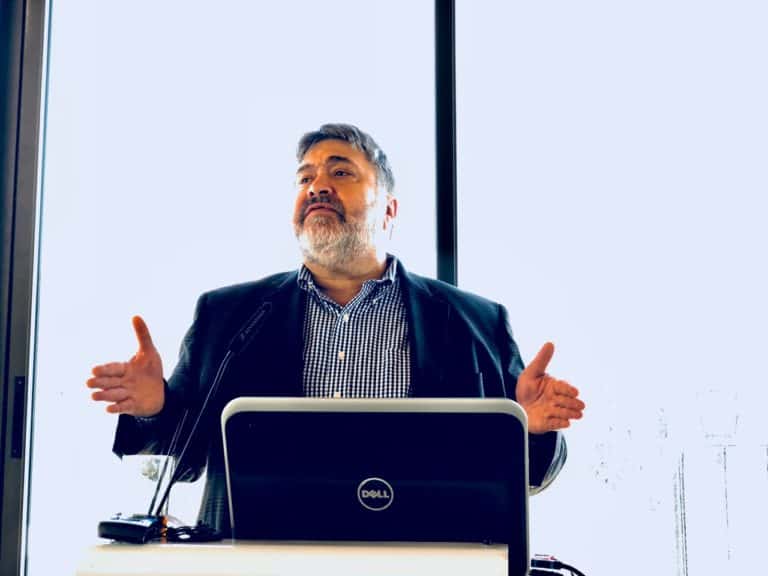 Medved said 2020 will be remembered as the year of the crisis but also the year of digital transformation. In various industries, digital ground that has been taken will not be given back.
"We are moving into a new era, a new decade. No surprise that digital investment platforms are booming. Like Robinhood. Like OurCrowd," Medved said.
At first, OurCrowd "circled the wagons." The company told people to conserve cash. It was a difficult couple of months at OurCrowd. But the crowd "acted maturely" and platform performance quickly bounced back.
OurCrowd has had a huge year in follow on rounds, according to Medved. They have built upon existing positions, investing at times $1.5 million, $3 million, or $10 million in a single issuer (like they did in Sight Diagnostics). As the platform has matured, funding rounds have grown in size.
"We have to work really hard," stated Medved, sharing they are now approaching 50 exits. "We are very bullish about the upcoming year."
OurCrowd has long offered diversified funds – an easy on-ramp for smaller investors or those who prefer immediate diversification. The OC50, a cross-sector fund first launched in 2017 and is now in its 4th edition is performing really well Medved said. The first iteration has now had 6 exits – key to generating returns.
We asked about some standout issuers during the past year. Medved said there has been a bunch of them:
"I am excited about Bizzabo," he said. The company recently completed a $138 million round. OurCrowd was a seed investor. Medved said the company has done a great job and their business has taken off.
Sight Diagnostic is another. OurCrowd was an early investor. Recently, the company completed a $70 million round with Koch Disruptive Technologies participating.
Longtime portfolio company Biocatch raised $168 million led by Bain Capital.
Techsee is another one that raised $30 million in October. The round was led by SalesForce who also announced a new partnership with Techsee in November.
Ripple, described as a sequel to Beyond Meat is another. The company offers plant-based dairy and pea-protein products, including Ripple Plant-Based Milk, Ripple Plant-Based Protein Shakes, and Ripple Frozen Desserts.
There are many more.
Overall, OurCrowd closed out the year with around 100 different transactions including both new investments as well as follow-on rounds.
CI asked about the growth of institutional money participating in their offerings. While saying they are still closing out the year, Medved explained that they have an increasingly complex base of investors that continues to grow both institutions and individuals. They have more big family offices participating than in the past. People are writing million dollar plus checks for a single deal. It all comes down to quality deals. The better the issuer the more money shows up.
"This was a big year with the ORIX deal," said Medved. "A big check for the GP. We are excited to have an investor of that kind."
Medved was referencing Japan-based financial services group ORIX Corporation (NYSE:IX) that, in November, announced a $60 million investment in OurCrowd. At that time, the CEO of ORIX UK, Kiyoshi Habiro said they intend on being active partners with OurCrowd and will help them accelerate their already impressive growth while bringing the best of Israeli tech to Japan's large industrial and financial sectors.
Medved noted they continue to build out their international platform and they hope that their work with ORIX will help OurCrowd expand in Asia.
We asked about the possibility of offering retail funds – enabling a wider audience to access the venture investment space. Medved said this is more than a possibility and something they are working on – without providing any sort of launch date.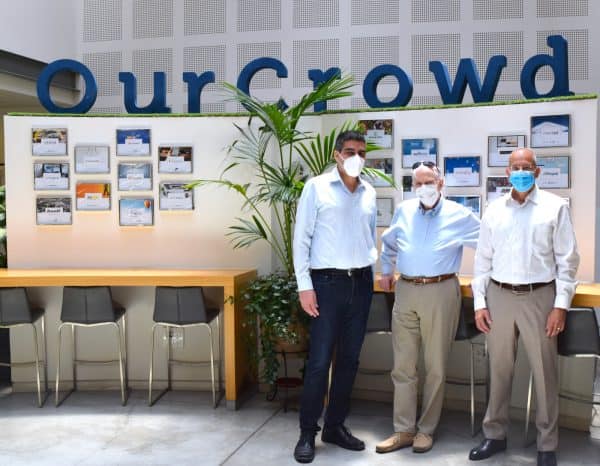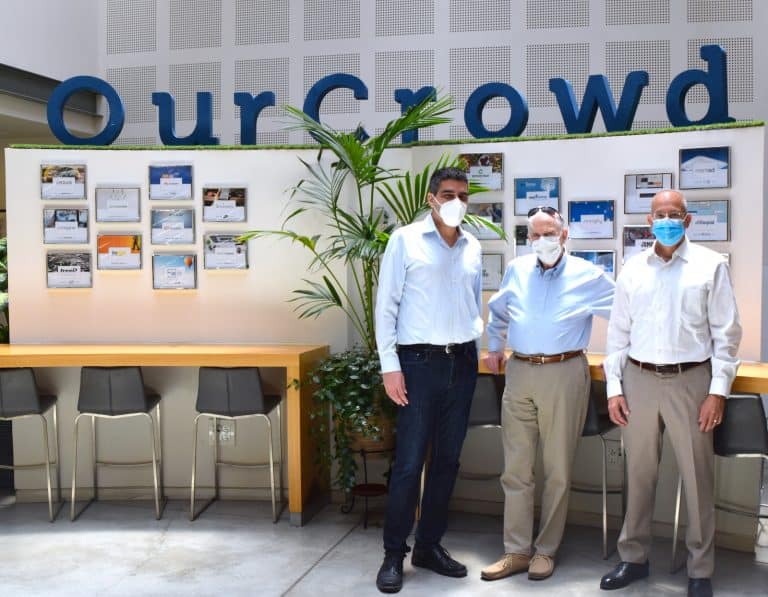 So how does OurCrowd continue to scale? Is it larger offerings? More mature issuers? Bigger funds? Or more services? Some platforms have targeted secondary transactions as an opportunity. Is this an option?
Medved said all of the above. Bigger funds. More services.
Regarding secondary transactions, they are interested in this. In a way, they already facilitate secondary transactions but they have yet to create a secondary platform for investors to access liquidity. Medved said creating a secondary market is very hard due to liquidity challenges and the concept is under discussion.
Medved said they are building for the long term. They understand better than most that this is not a one-year or two-year business. Venture investing takes patience.
"We are trying to get ready for 2030," he shared. "The fact that humanity was able to deal with this year is because of the smart things that Humana and Moderna did ten years ago. We are trying to look to where the world is going."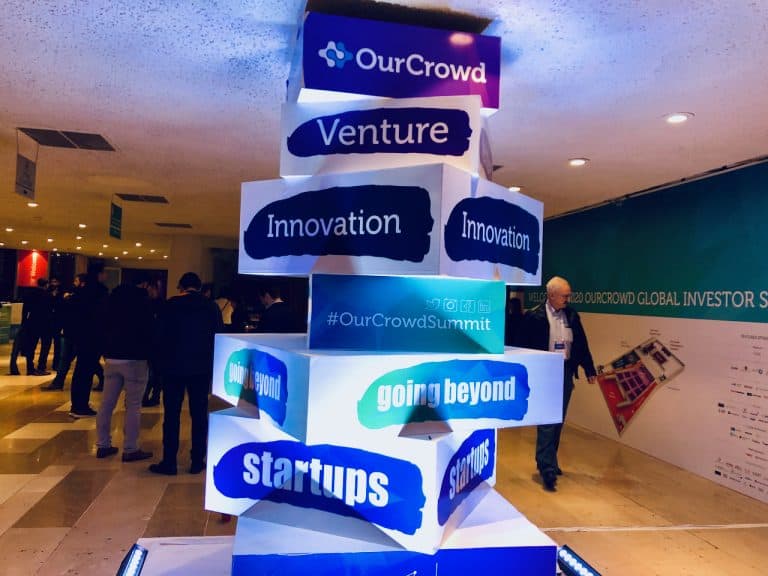 Israel is emblematic with innovation and OurCrowd is a key component of the countries success. The tech ecosystem had a "brilliant year" said Medved. While much of the world has been flat or down, Israel saw a 25% growth in the venture ecosystem.
"In terms of venture, it has been a good year of realizations … Is it sustainable? You betcha," he said. "The world seems to be focusing now more than ever on deep tech. AI, Agtech, Cybersecurity … The deeper the tech the more important Israel will be. It is going to be a good year for us."
This year has been a huge digital transformation for just about everyone including startups, governments, etc.
"None of this would have happened in such a short time unless we had been ready."
Now, OurCrowd is honing its mission, preparing for the next series of technological transformations, and accepting smaller investors interested in backing the future of technology.

Sponsored Links by DQ Promote