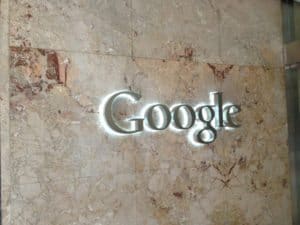 Google Pay for Android and iOS users now lets people see how much money they've spent during 2020. The expense tracking feature allows consumers to get a rough idea or estimate of their spending habits throughout the last year.
Google Pay will also show users who they've interacted (or transacted) with, in which month they spent the most, and also the rewards that customers may have earned. The search engine giant's payments app has a new section, called 2020 Rewind which is supported by the Unified Payment Interface (UPI) app in India.
It shows how much money the users spent using the app last year. Additionally, the app provides insights into their spending habits from last year. At present, the 2020 Rewind section is being displayed on the Google Pay app (somewhat like a banner ad). The rewind section lets users know the number of days they've spent using the app. It also lets them see the badges they might have received along with different spending categories and total rewards for 2020.
As covered recently, artificial intelligence (AI) alone could potentially add $500 billion or half a trillion dollars to India's economy, according to Google India Country Manager and VP, Sajay Gupta.
Gupta, who has previously worked as MD of Star India and The Walt Disney Company India, noted (while at the 'ABP Infocom – The Next Normal' event):
"The COVID-19 pandemic has prompted us to use every tool at our disposal to address the challenges and opportunities before us."
According to Gupta, AI can help in improving various processes such as the forecasting of floods and providing more accurate diagnosis of diseases. Google India has reportedly provided $10 billion for expanding the nation's digital footprint.
Like in many other countries, the search engine giant dominates or is a major player in several key market segments in India. As confirmed by local media outlets, Google Pay currently holds around 43% of the country's market share, followed by digital payments giant PhonePe.
Other tech giants like Apple (NASDAQ:AAPL) are now also expected to further diversify their Fintech services in 2021 by offering crypto support and touch-free digital payments.
Apple Pay is now being accepted by MTA at all stations and buses across New York's five boroughs. After over a year since Apple Pay was tested on a few subway stations, New York's MTA has introduced the service on all lines, stations, and boroughs. The Metropolitan Transport Authority has introduced its One Metro New York (OMNY) system across its entire network (for most of the users).
It's OMNY Time—everywhere!

Every bus
Every subway station
Every borough

Contactless fare payment is the best way to ride in 2021. Learn more and see if OMNY is right for you 👇 https://t.co/HOjO7m6Sjf pic.twitter.com/q66XOsbcoB

— MTA. Wear a Mask. Stop the Spread. (@MTA) December 31, 2020
While Apple Pay and other contactless payments methods are being accepted across the network, their use is currently restricted to individual rides. Users don't have the option to make advance payments for an equivalent of the unlimited ride MetroCard pass.
The MTA stated:
"OMNY is available at all subway stations and on all buses, allowing you to tap and go throughout New York City. You can use OMNY with your own contactless card or smart device. OMNY currently supports a full-fare, pay-per-ride option for now, including free transfers."
MTA referred to this development as "the first phase of the OMNY rollout." The plan is to completely replace MetroCard in the next couple years. MTA has been supporting Apple Pay at certain stations since May 2019.

Sponsored Links by DQ Promote