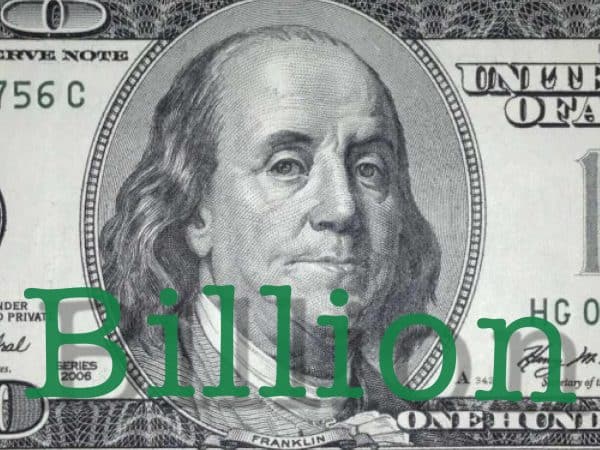 Gemini Trust Company, LLC (Gemini), a cryptocurrency exchange and custodian, revealed on January 12, 2020 that it has now surpassed $10 billion in digital assets under custody.
The Gemini team confirmed in a blog post that they're pleased to announce that the crypto firm now has over $10 billion in total digital currencies under custody.
Gemini added:
"We've achieved this milestone by providing our customers with the most secure and easy-to-use custody solution on the market."
Gemini Custody comes with the following features:
Qualified Custodian — Gemini Trust Company, LLC is a New York trust firm and Qualified Custodian that has been chartered by the New York State Department of Financial Services (NYDFS) "under Section 100 of the New York Banking Law, and is subject to NYDFS capital reserve requirements."
SOC 1 — Gemini is SOC 1 Type 2 compliant.
SOC 2 — Gemini is also SOC 2 Type 2 compliant.
The US-based exchange offers offline or cold storage options, so clients' crypto-assets are custodied offline by utilizing hardware security modules (HSMs), multisignature technology, and "geographically distributed, access-controlled facilities."
Additionally, Gemini provides hardware security keys for the purpose of securing clients' accounts with hardware security keys (through WebAuthn). This feature offers "hardware-backed, cryptographic proof that it is you (and not someone else) signing into your account and thwarts hackers even if they have your password."
Gemini also maintains an "approved address list" feature — allowing users to "create an approved address list that restricts your crypto withdrawals to approved addresses only or disables all crypto withdrawals from your account." Furthermore, Gemini provides instant liquidity — so that customers can "instantly trade their crypto in custody on [the company's] exchange without waiting for it to be transferred out of cold storage."
Gemini also provides an intuitive web interface. As noted by the digital assets firm, their web interface and account features lets users check their balances, download account statements, and initiate withdrawals (among other features and options). The service gives auditors "view-only" or read-only access into customers' accounts so they can confirm or verify user balances, check transaction logs, and other related financial activity.
Gemini confirms that it also offers sub-accounts — where users may "create and manage multiple accounts with distinct sets of users, account balances, and unique, independently verifiable crypto addresses all under a single master account."
The Gemini team confirmed:
"We serve a range of customers and institutional clients, such as hedge funds, trading firms, and financial advisors. Existing customers include BlockFi, CoinList, CI Global Asset Management, Eaglebrook Advisors, WealthSimple, and 3iQ Digital Asset Management, which has launched successful Bitcoin and ether exchange-listed funds on the Toronto Stock Exchange."
Sponsored Links by DQ Promote