ShareIn, an Edinburgh based Fintech that powers online capital formation, will be providing a new crowdfunding product in response to growing demand from its clients, according to the company. This, as the white labelling platform begins to pivot away from its role of serving as a principal for appointed representatives (ARs).
Since the COVID-19 outbreak and increased awareness about the pandemic in March 2020, ShareIn reportedly received several one-off requests for crowdfunding sites from customers who didn't want to take part on a dedicated platform, and instead preferred to crowdfund from their own sites. In the US, some issuers utilize similar services depending on the securities exemption.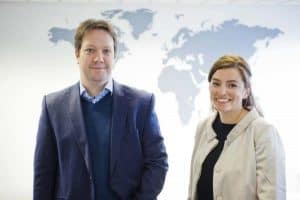 In statements shared with P2P Finance News, Jude Cook, CEO and Co-founder of ShareIn, noted:
"It looks like their own website but it's a crowdfunding page that is actually run by ShareIn." 
Cook clarified that ShareIn actually handles the funds, and they also onboard new investors. She claims that "quite a few people" approached them even though they don't actually advertise it as one of their services. Cook added that the page is "embedded directly on their website so there's flexibility there in terms of how much they're looking to raise."
This development has come after SharIn's decision to stop accepting or taking on Appointed Representatives (ARs) after regulatory authorities launched an investigation into speculative securities offerings.
Cook confirmed that her company has made changes to its business strategy. She also mentioned that ShareIn now mainly focuses on technology-related services and they've been providing AR services as a good way for them to sell their tech-focused products. But the UK Financial Conduct Authority's expectations on a principal are "so onerous it doesn't stack up for us financially anymore," Cook claims.
She also noted that they're no longer providing AR services to new clients. ShareIn has maintained only five of its ARs, and none of them provide any speculative securities.
UK-based ShareIn claims to be an expert in crowdfunding technology and solutions.
They help businesses with the following services:
Run a whitelabel crowdfunding platform to "promote your property deals, equity deals, and crowd bonds";
Become an appointed representative: "operate in an FCA-compliant manner without the need for your own authorization";
Allow "eligible investments to be held in an ISA wrapper and facilitate ISA transfers into an Innovative Finance ISA (ShareIn are an ISA Manager)."
In the UK, currently, over 90% of crowdfunded securities offerings are listed by Crowdcube and Seedrs – two firms that are in the midst of merging operations.

Sponsored