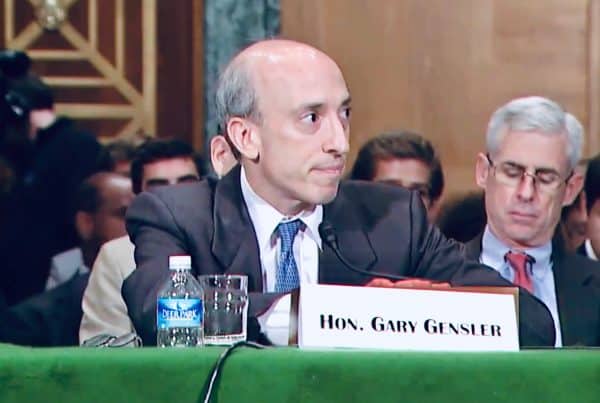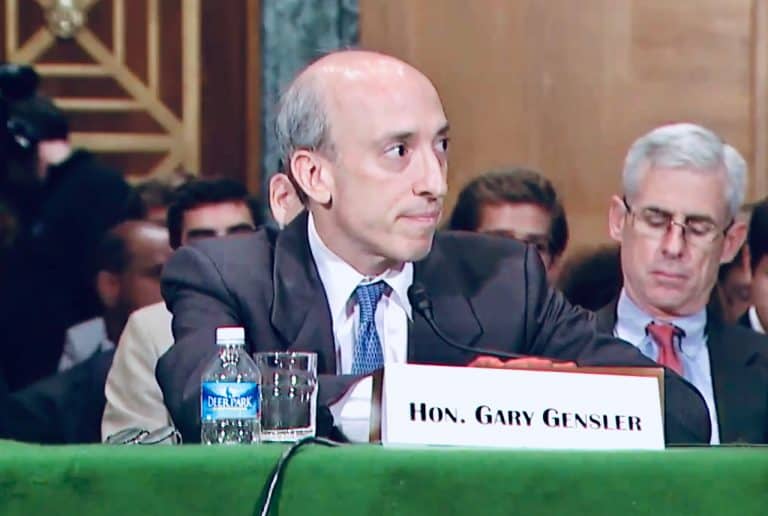 Gary Gensler, the former Commodities Futures Trading Commissioner Chair, has been selected by President-elect Joe Biden to helm the Securities and Exchange Commission (SEC). Gensler previously led the CFTC during the Obama administration. Prior to the CFTC, Gensler spent 18 years at Goldman Sachs. He is also a member of the New York Fed Fintech Advisory Group.
Gensler will join the Commission at a key point in financial innovation as the agency continues to struggle with the advent of digital assets and an at times opaque application of current law. The SEC under the leadership of former Chairman Jay Clayton leaned heavily on the Howey Test in regulating crypto, a legal case that took place in 1946 that has become the benchmark for defining a security. Some critics believe the application of Howey has been to the detriment of innovation regarding digital assets.
After departing the CFTC in 2014, Gensler took a position at the Massachusetts Institute of Technology's Sloan School of Management as Professor of the Practice, Global Economics, and Management. While at Sloan, Gensler taught a course on blockchain – the technology that powers digital assets and thus he should be well versed in the emerging sector of Fintech and its current application. Gensler has conducted research on blockchain, digital currencies, financial technology, and public policy, according to his bio.
In 2018 Gensler discussed crypto saying it can be both a security and commodity. At that time, Gensler said there were "probably well over a thousand," that are operating outside of US law and will have to come into regulatory compliance." He also said that Ethereum and Ripple are likely securities.
Gensler also said that blockchain has the potential to lower costs as well as diminishing risk but there is a need to "adapt some of the rules" so the tech can fit in. He said it has a chance to be "a catalyst for change in finance."
In 2018, he said that blockchain technology was 3 years and maybe 5 to 10 years away from being scaled. He pointed to Visa moving 25,000 transactions a second where Bitcoin moves 7 to 10 transactions a second.
In a note of possible bi-partisan accord with the Biden selection, Representative Patrick McHenry, ranking member of the House Committee on Financial Services, issued the following statement on the news of Gensler's appointment:
"Gary's acceptance of financial technology and cryptocurrency is a welcome change from many Democrats who avoid innovation just because they don't understand it. I will continue to encourage the SEC to provide regulatory clarity to enhance collaboration to keep pace with the evolving nature of digital assets and, if Mr. Gensler is confirmed by the Senate, I am willing to work with him towards that end."
McHenry added a word of caution though, stating he fears Democrats want to "steer the Commission away from bipartisan common-ground in an attempt to achieve their most partisan goals." The Biden administration is expected to roll back certain actions taken by the Trump administration immediately following the swearing-in ceremony of the new President later this week.

Just last week, Representative Maxine Waters, Chairwoman of the House Committee on Financial Services, forwarded a letter to President-elect Joe Biden asking him to "temporarily suspend any midnight regulations" promulgated by the Trump administration.  The letter asks for a review of any pending regulatory changes that have not been published in the Federal Register as well as ones that have recently published to be reviewed. The letter asks the incoming administration to "postpone the effective dates of rules at least 60 days that have already been published in the Federal Register but which have not yet taken effect." Rule changes must first publish in the Federal Register before becoming effective.

Sponsored Links by DQ Promote