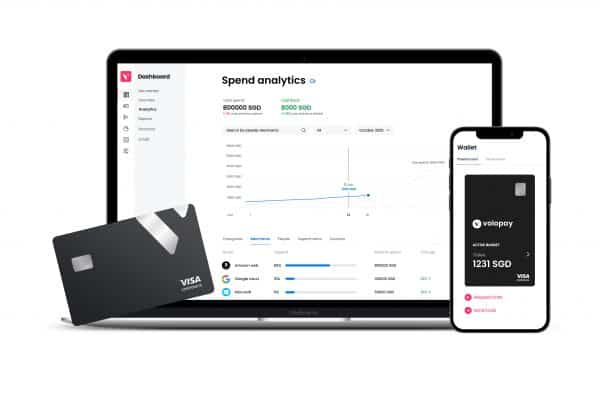 Volopay, a Singapore-based fintech startup, announced on Tuesday it secured $2.1 million through its Seed funding round, which was led by Tinder Founder, Justin Mateen, with participation from Soma Capital, CP Ventures, Y Combinator, VentureSouq, and Razorpay Founders.
Founded in 2019, Volopay describes itself as a fintech startup that aims to make expense reports digital, fast, inclusive, and safe. The company claims t be the first AI-based real-time expense management software developer to streamline expense workflows while giving real-time visibility and control over business spends.
"We are replacing spreadsheets, paper checks, and 'reports' with a 10-second expense creation flow, the easiest imaginable approval process, automatic bookkeeping sync, and the fastest reimbursement pay-outs direct to your bank. You only have to snap the receipts and let the system work its magic. You'll have ample extra time to focus on the job you love rather than being buried in paperwork."
Volopay further revealed that its real-time AI software provides consumers with "seamless" options, from setting budget limits and customizable approval flows to third-party integrations into accounting software and other productivity tools. Speaking about the investment round, the Volopay team stated:
"At Volopay we have been redefining how organizations spend money. We are not just building for tech startups, but a platform that makes payments better for every business. We are fortunate that we have built a solution that helps companies of all sizes manage their business spends and are grateful to everyone who has helped us reach here."
Volopay is planning to use the funds to continue the growth and expansion of its products.