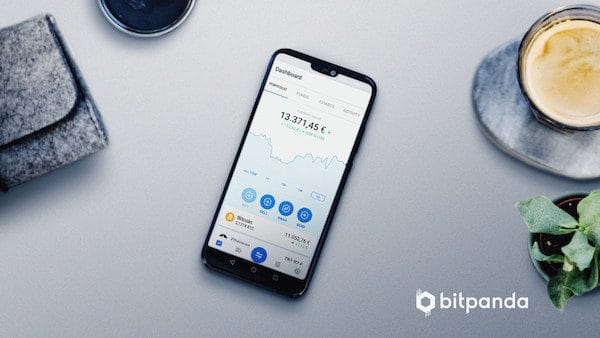 Austria-based digital investment platform  Bitpanda announced on Wednesday it is now taking pre-orders for their first physical product, the Bitpanda Card. According to Bitpanda, the Bitpanda Card is a debit card facilitated by Visa and is linked to any asset in a user's Bitpanda portfolio, allowing the user to switch the linked asset at any time via the Bitpanda App and enables them to use digital assets such as Bitcoin or other cryptocurrency holdings to shop online and in stores worldwide. Transactions are processed immediately and users get a real-time push notification every time the card is used. Along with this, payments can also be contactless, through Google Pay and Samsung Pay.
"Customers can use the Bitpanda app to switch between payment assets. For instance, users will be able to book their flight with Bitcoin or renew their Netflix subscription with gold: Users can pay any way they want, instantly, anywhere. All of this with no card fees, no monthly account fees and up to 2% cashback in Bitcoin for BEST VIPs every time they make a purchase."
Speaking about the launch Eric Demuth, Co-Founder and CEO of Bitpanda, stated:
"We wanted to build a product that is missing in the market by asking ourselves why it wasn't possible to spend your investments at any time you want. We answered this question with the Bitpanda Card, allowing users to spend any of their assets, be that with crypto, metals, or fiat, as they please."
Demuth went on to add that the arrival of the Bitpanda Card comes at a time where cryptocurrencies and digital assets are moving into the public eye "faster than ever." He describes it card as a "missing piece of the puzzle" in the digital finance world.
As previously reported, Bitpanda claims to be Europe's leading retail broker for buying and selling Bitcoin, Ethereum, IOTA and other cryptocurrencies. The platform now has more than one million users.
"At Bitpanda we are firm believers in the innovative power of cryptocurrencies and the blockchain technology. Our mission is to be the key driving force in the ongoing fintech revolution by providing easy-to-use, safe and trustworthy access to any digital assets for both new and experienced users."
. 

Sponsored Links by DQ Promote