Meituan to Close its Mutual Aid Platform
On January 15th, China's leading on-demand food delivery platform Meituan announced that it would close its mutual aid platform at the end of this month. Meituan launched this program in June 2019, providing a basic health plan covering several types of illness where participants could share the risk of being ill and the medical cost.
The program has helped 382 patients and attracted 15 million members over the past 18 months. From January 15th to 18th, Meituan will return the mutual aid funds shared by members. (Source: qq.com)
China to Establish Financial Court in Beijing
On January 20th, 2021, a draft decision of the establishment of the Beijing Financial Court was submitted to the 25th meeting of the Standing Committee of the 13th National People's Congress. The court aims to promote the implementation of the financial policy and improve the judicial system for finance-related cases. This will be China's second financial court after the Shanghai Financial Court was established in 2018. (Source: CCTV)   
China to establish financial court in Beijing
Datacenter Service Provider StartDT Receives RMB 80 million B2 Round of Financing Led by ByteDance
On January 20th, data center service provider StartDT announced that it had received RMB 80 million B2 round of financing. The investment was led by ByteDance and followed by IDG Capital. Established in 2016, StartDT is committed to helping users improve business value by using big data and artificial intelligence technology.
So far, StartDT has secured RMB 200 million B round of financing from Volcanics Capital, DT Capital Partners, ByteDAnce, 5Y Capital, IDG Capital, and Yuanyi Capital. This B2 round of financing will be used to increase investment in cloud technology R&D, deepen market coverage, build a win-win situation with more partners, and jointly serve more customers. (Source: 36Kr)
4Paradigm Completes US$ 700 Million Series D Funding Round
On January 20th, 4Paradigm announced the completion of a US$700 million Series D financing. The investment was led by Boyu Capital, Primavera Capital, and HOPU Investments. 4Paradigm is an emerging leader of artificial intelligence and enterprise service provider. Since its establishment in 2014, 4Paradigm has helped its clients implement AI solutions in various sectors including retailing, manufacturing, energy, healthcare, finance, logistics, agriculture and etc. (Source: mpaypass)
---
The above is a weekly synopsis of the biggest stories on Fintech in China provided by WeiyangX, part of Tsinghua University, in partnership with Crowdfund Insider.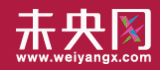 WeiyangX is the most influential website focusing on Fintech in China. The site covers the latest news, industry data analysis, business practices, and in-depth Fintech cases in Fintech. WeiyangX is incubated by Fintech Lab. Founded by Tsinghua University's People's Bank of China (PBC) School of Finance in 2012, the Fintech Lab is the first and leading research entity dedicated to leading best practices, promoting interdisciplinary innovation, and encouraging entrepreneurship in the field of fintech through scientific research and innovative project incubation.

Sponsored Links by DQ Promote