PeerStreet, a real estate crowdfunding platform, has announced a new program designed to aid underserved real estate entrepreneurs. Named the Evolving Neighborhood Uplift Fund or the E.N.U.F. project, the program seeks to create a sustainable way to invest in real estate entrepreneurs from underserved communities across the country.
PeerStreet said they hope to equip aspiring real estate entrepreneurs with the tools and capital they need to invest in real estate projects and, in doing so, invest in their communities.
Accepted candidates will receive mentorship from PeerStreet's network of real estate experts and qualifying projects, will receive the capital needed. The funds will be managed by a charitable giving vehicle, hosted by the Tides Foundation.
Peerstreet said that profits from the projects made will be reinvested into more projects and entrepreneurs. The mission is to generate a reinforcing wealth creation cycle for small businesses, job creation, and property ownership in underserved communities.
Ashley Flucas, General Partner of Flucas Ventures and a founding advisor to the E.N.U.F., said she knows first-hand that real estate is a powerful economic driver to accomplish this goal.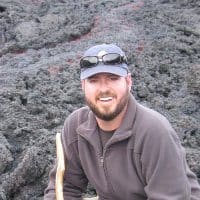 Brew Johnson, CEO of PeerStreet, said they have created a wealth-generating machine:
"At the same time, there is a massive wealth gap in America and the numbers are just shocking: the average white family is ten times wealthier than the average black family. To make matters worse, because black families on average have fewer assets, it's harder for them to access capital to start creating wealth. It's a negative flywheel. The goal with E.N.U.F. is to reverse that flywheel."
Supporting real estate entrepreneurs is part of the PeerStreet mission. When individuals invest in loans on PeerStreet.com, their capital is distributed through a network of small business lenders to real estate entrepreneurs around the country. Those real estate entrepreneurs use that money to buy properties, fix them up, then rent them out or sell them to homebuyers. PeerStreet investors earn interest on their money. But the capital also helps to boost communities, support small businesses, and create jobs. To date, PeerStreet has allocated approximately $4 billion of capital to real estate entrepreneurs around the country.

Founding mentors of  E.N.U.F include Ashley Flucas, Cheta Ozougwu, Ndukwe Kalu, Jason Lewis and others.

As of October 2020, PeerStreet has had over $3.9 billion originated via its platform.

Sponsored Links by DQ Promote