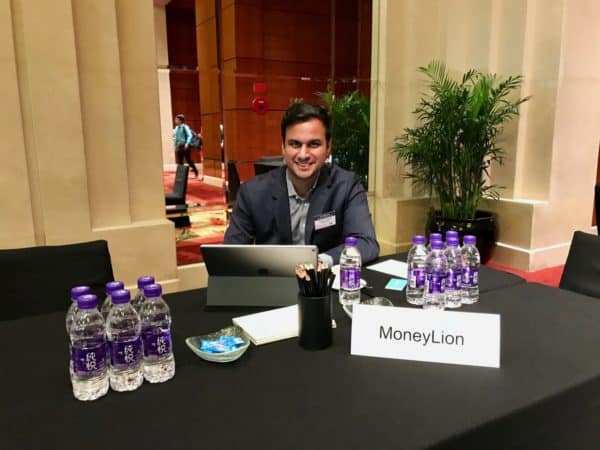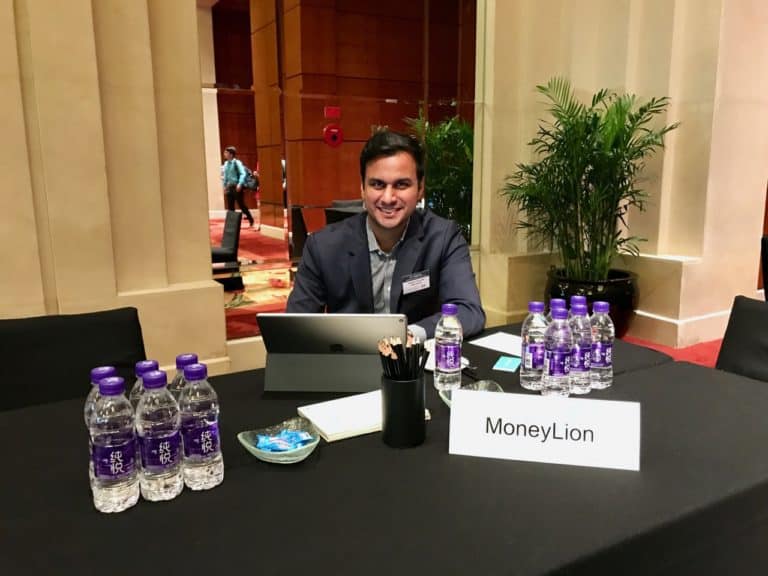 MoneyLion, a digital banking Fintech, is the next company to go public via a special acquisition company (SPAC). The deal was announced last Friday where MoneyLion will merge with Fusion Acquisition (NYSE:FUSE) at a transaction value of $2.4  billion and $2.9 billion in equity value asabout $526 million will be available in cash.
Founded in 2013, MoneyLion's mission is to "rewire the American banking system" as digital transformation in financial services accelerates. MoneyLion has amassed more than 4 million members and has earned its customers trust with new banking and investment capabilities that offer a one-of-a-kind rewards program, no-fee checking account, overdraft protection, and loans funded in 15 seconds or less.
In a release, Dee Choubey, CEO and co-founder of MoneyLion stated:
"MoneyLion is a digital financial platform on a mission to rewire a broken banking system that applies a one-size-fits-all approach to personal finance," said Dee Choubey, CEO and co-founder of MoneyLion. "We are using transformative technology to bring the private banking experience to everyone – in a single app. Our platform surrounds each customer with the financial tools, content, and actionable advice relevant to their unique situation. This model is generating high user growth, multiple product engagement, and low cost of acquisition. A public listing enhances our ability to scale more quickly and continue to innovate so that we can help more people take control of their finances and achieve their life goals."
John James, founder and CEO of Fusion, said that MoneyLion is at the perfect high-growth inflection point that makes going public a logical next step:
"This will be the first publicly traded all-in-one digital financial services platform, which in and of itself creates huge scarcity value for the Company. Unlike its peers, MoneyLion has purpose-built its technology and operates a holistic platform with multiple products and revenue streams with strong unit economics. We believe in today's market there are limited opportunities to invest in high-growth businesses built for profitability like MoneyLion. We look forward to partnering with the Company's highly experienced team of technologists and financial product experts to accelerate growth post-merger."
MoneyLion's target market is  "America's middle class"  with services like "Roar Money" a digital checking and current account.  Or "Instacash"  a zero percent APR salary advance. Investing is part of the offering as well with crypto investing slated to arrive later in 2021.
At the end of 2020, MoneyLion reported over 1.43 million users. The company predicts that it will grow by almost 80% in 2021 anticipating more than 2.56 million users.
In the end, MoneyLion wants to become the primary financial services platform for its customers offering retail banking, investing as well as credit products. By 2023, MoneyLion expects to be generating revenue of around $424 million delivering a net income of $18 million.
Fusion went public in mid-2020 floating 30.5 million units plus 4,500,000 units as a result of the underwriters' partial exercise of their over-allotment option at $10 per unit including a redeemable warrant. At that time, the blank check company said it was on the hunt for a Fintech or Wealthtech with an enterprise value of between $750 million to $3  billion.
The deal is expected to close during the first half of 2021 at which time current MoneyLion shareholders should still control about 76% of the firm.