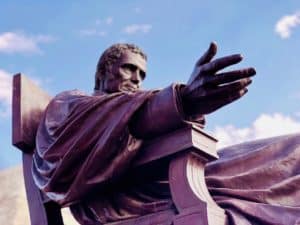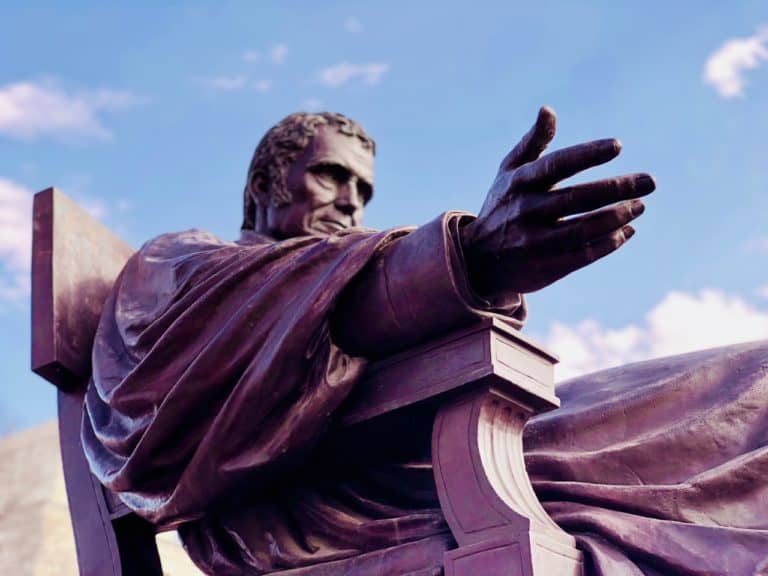 When the US Securities and Exchange Commission (SEC) filed a lawsuit against blockchain-focused Fintech firm Ripple Labs in December 2020, the crypto industry and larger community had reacted with alarm and many were surprised.
The SEC's lawsuit also led to Ripple hiring high-profile legal experts in order to defend its business. These advocates include former SEC chairperson Mary Jo White.
White noted in a recent interview with Fortune that the SEC may have made a big mistake in filing a lawsuit against Ripple for the alleged sale of unregistered securities. The sale involves the digital asset XRP, which was reportedly created by Ripple Labs back in 2013 and which currently trades in crypto-assets markets across the globe (but XRP trading has been suspended by many platforms following the SEC lawsuit).
White told Fortune that there is "no way to sugarcoat it" and that the agency is "dead wrong legally and factually."
White's opinion or view on this matter must be taken while knowing that she's now serving as Ripple's legal representative or attorney. But White's statements and opinion are still notable because of her extensive experience. As one of the US's leading securities lawyers and a former attorney for the Southern District of New York (SDNY), White has a lot of insight into the key processes that influence and inform decision-making at the SEC, which she led for several years (while President Obama was serving his second presidential term).
White noted that the SEC had submitted the complaint against Ripple in December 2020, which was a period when many of the high-ranking officials at the agency, including former chair Jay Clayton, had been in the process of leaving (after spending a considerable amount of time investigating Ripple but not filing any such charges).
White also mentioned that as a former attorney and SEC chairperson, she would know that when it takes so long to figure out a case, you "probably shouldn't be bringing it." She added that it is "not something I would do walking out the door."
Although the timing of the Ripple lawsuit had raised concerns, the actual complaint also consists of very serious allegations against the blockchain startup which has now become a Fintech Unicorn. For instance, the SEC has alleged that senior management at Ripple, which includes co-founder Chris Larsen and CEO Brad Garlinghouse, have made large amounts of money by selling XRP—all while Ripple was unable to find a real-world or practical use case for the digital asset. According to the SEC's view on the matter, Ripple's primary goal has been to convince consumers to acquire XRP as purely a speculative investment.
The SEC has referred to a 1946 Supreme Court ruling that provides a definition of an investment contract—which has over the years encompassed many different initiatives like "orange groves, animal breeding programs, railroads, mobile phones, and enterprises that exist only on the Internet."
Although the concept of a digital currency seems new or innovative, Ripple's sale of the digital asset XRP is an example of a firm taking advantage of a speculative investment, the SEC  has stated. Under the applicable securities laws, such a firm must provide proper disclosures with the SEC in order to assist investors with gaining a complete understanding of what they're actually purchasing.
White says that these arguments and requirements are misleading and that the agency's inability to provide a relevant set of regulatory guidelines for crypto has led it to attempt to "fit a round peg in a square hole."
White further noted that the SEC's lawsuit is somewhat arbitrary, particularly when considering that the agency had stated that Ethereum (ETH), the world's second-largest cryptocurrency (developed after XRP) is not classified as a security.
White pointed out that more than $15 billion in XRP market cap was lost mainly due to the SEC lawsuit. She also mentioned that this has affected regular investors who should actually be the ones that receive protection from the SEC.
Although the outcome of the Ripple lawsuit is uncertain, White thinks that a resolution might be made by October of this year (perhaps a short judgment from a federal court). White also suggested that both sides may even arrive at a settlement before October. This judgement could potentially remove the legal cloud (or uncertainty) over Ripple, while providing more general guidance to the crypto and blockchain sector.
White also mentioned that Clayton's successor, Gary Gensler, is considered an expert on digital currencies and may even have a personal interest in this matter.
White added that "you have scarce resources [as chairperson], and you have to pick your spots." She also believes that the crypto space is "a critical one, and there's a crying need for clarity."
An amended (dated February 18, 2021) complaint – #46 in SEC v. Ripple Labs Inc. (S.D.N.Y., 1:20-cv-10832) alleges:
"From at least 2013 through the present, Defendants (Ripple, Garlinghouse, Larsen) sold over 14.6 billion units of a digital asset security called 'XRP,' in return for cash or other consideration worth over $1.38 billion USD, to fund Ripple's operations and enrich Larsen and Garlinghouse. Defendants undertook this distribution without registering their offers and sales of XRP with the SEC as required by the federal securities laws, and no exemption from this requirement applied."
The suit also mentioned:
"Defendants continue to hold substantial amounts of XRP and—with no registration statement in effect—can continue to monetize their XRP while using the information asymmetry they created in the market for their own gain, creating substantial risk to investors."
The suit further alleges:
"Garlinghouse [and Larsen] knowingly or recklessly provided substantial assistance to Ripple's violations of Sections 5(a) and 5(c) of the Securities Act, including by, from 2015 to the present, deciding when and how much XRP Ripple would sell, establishing the XRP Escrow, making promotional statements with respect to XRP, spearheading Ripple's efforts to attempt to increase demand for XRP, and making his own sales of XRP. By reason of the foregoing, Larsen and Garlinghouse are liable pursuant to Section 15(b) of the Securities Act [15 U.S.C. § 77o(b)] for aiding and abetting Ripple's violations of Sections 5(a) and 5(c) of the Securities Act [15 U.S.C. § 77e(a), (c)] and, unless enjoined, will again aid and abet violations of these provisions."
The suit from the agency further noted that the Commission requests that the Court enter a Final Judgment by "permanently enjoining Defendants, and each of their respective agents, servants, employees, attorneys and other persons in active concert or participation with any of them, from violating, directly or indirectly, Sections 5(a) and 5(c) of the Securities Act [15 U.S.C. § 77e(a), 77e(c)], including by delivering XRP to any persons or taking any other steps to effect any unregistered offer or sale of XRP."
The SEC also requested the Court:
"Ordering Defendants to disgorge all ill-gotten gains obtained within the statute of limitations, with prejudgment interest thereon, pursuant to Section 21(d)(5) of the Exchange Act [15 U.S.C. § 78u(d)(5)] and Sections 6501(a) and (b) of the National Defense Authorization Act for Fiscal Year 2021, Pub. L. 116-283, 134 Stat. 3388 (Jan. 1, 2021); III. Prohibiting Defendants from participating in any offering of digital asset securities pursuant to Section 21(d)(5) of the Exchange Act [15 U.S.C. § 78u(d)(5)]; IV. Ordering Defendants to pay civil money penalties pursuant to Section 20(d) of the Securities Act [15 U.S.C. § 77t(d)]; and V. Granting any other and further relief this Court may deem just and proper for the benefit of investors."
Sponsored