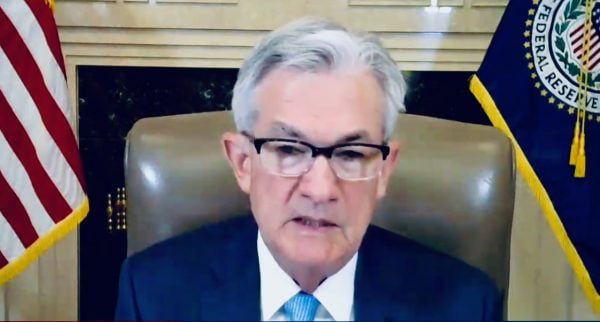 Today, Jerome Powell, Chairman of the Federal Reserve, returned to Capitol Hill for a hearing on the House side pertaining to Monetary Policy and the State of the Economy. Once again, much of the discussion hovered around COVID, monetary policy and his opinion on the economy, but at one point Powell was asked about the possibility of a Central Bank Digital Currency (CBDC) or digital dollar. Similar to his statements during the Senate hearing yesterday, Powell said there are many technology and policy questions that need to be answered.
Congressman Patrick McHenry, the ranking member on the House Financial  Services Committee, pressed Powell on his goals stating that he believes a digital dollar is of strategic importance. McHenry asked what type of progress may we expect this year.
Powell said that 2021 is going to be an important year for the Fed initiative on CBDCs as they will be engaging with the public including forthcoming events that he did not want to announce at the hearing.
"We want to have a public dialogue," said Chairman Powell.
He said they are working with central banks around the world on the CBDC initiative.
He added that they may need "legislative action" and the Fed will be engaging with Congress.
Asked about the impact a digital dollar may have on private sector innovation and modern monetary policy, Powell shared little stating they need to be careful not to undermine the very healthy market conditions. "We have the strongest banks in the world."