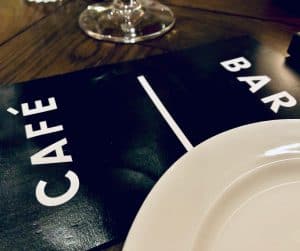 In 2020, Fairmint had introduced the Continuous Agreement for Future Equity (CAFE). The company recently announced that Fairmint's own CAFE offering had gone live on Thursday, February 18, 2021.
Fairmint explains that making stakeholder capitalism "a reality" is quite bold objective and the firm plans to "lead the way with a bold CAFE offering."
As mentioned in an update from the company, 31.93% of Fairmint equity is allocated to $FAIR holders. Fairmint has raised $2.25 million in capital. Its (at least) 156 investors updated their securities for $FAIR.
The Fairmint team has shared their approach to "running a business like a boss" in the United States.
The firm's management noted:
"Using our experiences as entrepreneurs as operators, including while building Fairmint over the past 2 years, we'll explore business and operation strategies for the 21st century, including the partners and products that make our lives as founders easier."
Fairmint wrote in a blog post that launching a company is "always a challenge and focusing means accepting the simplest solutions for anything that is not your core business." The blog further noted that after having incorporated several firms in the US and other jurisdictions, the team at Fairmint want to explain how important it is to "consider the environment you're in."
They have pointed out that the key is "keep it simple."
According to Fairmint:
"If you are a startup founder, Delaware is a no-brainer. There is a startup ecosystem and it has its codes. Most investors around the world consider Delaware as the right jurisdiction to incorporate a business. There's no need to innovate here. To incorporate you can simply call a law firm (especially if you incorporate while raising capital, it can be super helpful). Or you can go with Clerky or Stripe Atlas, services that are used extensively by many, many companies."
(Note: for more details on these processes, check here.)
The company further noted  that they've launched Fairmint in order to "transition the world toward a stakeholder capitalism." Their decade-long experience as entrepreneurs and investors has helped them "forge" their conviction that tomorrow's successful firms will be "those that let their community participate in their success." This is why Fairmint exists: "to give founders the opportunity to turn their equity into their most powerful community engagement tool."
Fairmint teamed up with Collins Belton from Brookwood Law and Gabriel Shapiro from Belcher Smolen Van Loo LLP, to "create the CAFE as a new alternative to the SAFE."
The CAFE "addresses the expectations we gathered from hundreds of discussions with founders, investors & stakeholders":
Founders "want more long-term control of their company,"
Stakeholders "want access to the financial upside of companies they love and use,
Investors want increased liquidity on their investments."
The CAFE has been "designed to improve on the SAFE." Like the SAFE, it "allows for high-resolution financing with some key characteristics."
Most notably, "subject to applicable law (which may require the observation of holding periods or other securities law compliance requirements, depending on jurisdiction), it is designed to achieve three essential features":
Accessible to Qualifying Investors and Stakeholders. "Anyone in the world who supports the company's product or mission and qualifies to participate under applicable law is able to buy or earn CAFE, anytime, easily and online."
Digital. "The CAFE makes companies' equity programmable." Using the CAFE, "founders can create automated and scalable stakeholder incentivization plans to let their key stakeholders earn CAFE according to the rules they set. Software is finally eating equity."
More Liquid. "We created the CAFE as a standard digital security." As such, "subject to applicable law, it has the potential to leverage decentralized AMMs as well as securities exchange platforms to enable easy trading of CAFE."
Fairmint added:
"We designed the CAFE to be a digital, open and scalable SAFE." 
Here's an overview of how CAFE is different from SAFE

Sponsored