Chinese Fintech Companies Need to Meet Capital Adequacy Requirements with a Maximum of Two Years
On March 2nd, Guo Shuqing, Chairman of the China Banking and Insurance Regulatory Commission (CBIRC) said at a press conference of the Information Office of the State Council that Chinese Fintech companies are expected to meet capital adequacy requirements with a maximum of two years.
Microlenders, consumer finance firms, and banks operated by internet platforms are all included in the plan. In consideration of some historical reasons, the financial regulators have set various grace periods for different platforms. (Source: yicai.com)
CSRC Beijing Branch Opens Applications for Pilot Projects of Fintech Innovation in the Capital Market
On March 4th, the Beijing Branch of China Securities Regulatory Commission (CSRC) issued the "Notice on Carrying out the Capital Market Fintech Innovation Pilot (Beijing) Project Application". According to the document, the plan will focus on the new generation of information technologies such as big data, cloud computing, artificial intelligence, and blockchain. The technological empowerment of various businesses in the capital market is guided by the principle of serving the real economy, improving market efficiency, strengthening compliance and risk control, enhancing regulatory capabilities, and ensuring financial security. (Source: CSRC Beijing Branch)
ByteDance Applies for the Registration of "BYTEPAY" Trademark
According to enterprise information platform Qichacha, ByteDance applied for the registration of "BYTEPAY" trademark on February 22nd 2021 under the categories of "advertising sales and finance property management". In fact, this is not the first time ByteDance has applied for trademarks related to payment business. As early as 2018 and 2019, ByteDance had already started the relevant trademark applications for "Duoshan Zhifu", "Duoshan Pay" and "Duoshan Wallet". In addition, it was said that ByteDance had already taken the domain name douyinpay.com last year. (Source: mpaypass)
Hui'an Jinke (Ahi Fintech) Completes 100-Million-Yuan-Level B Round of Financing
Recently, Hui'an Jinke (Ahi Fintech) officially announced the completion of a 100-million- yuan-level B round of financing. The investment was led by Chongqing Liangjiang Zhongxin Jialiang Fintech RMB Equity Investment Fund Partnership, followed by existing shareholders Hillhouse Capital and Innovation Works. Huang Ling, founder and CEO of Hui'an Jinke (Ahi Fintech), said that this round of financing will be used for talent recruitment and further development of intelligent risk-control and regtech products, as to accelerate the expansion and large-scale application of international cutting-edge smart technology products in various industries. (Source: WeiyangX)
---
The above is a weekly synopsis of the biggest stories on Fintech in China provided by WeiyangX, part of Tsinghua University, in partnership with Crowdfund Insider.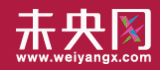 WeiyangX is the most influential website focusing on Fintech in China. The site covers the latest news, industry data analysis, business practices, and in-depth Fintech cases in Fintech. WeiyangX is incubated by Fintech Lab. Founded by Tsinghua University's People's Bank of China (PBC) School of Finance in 2012, the Fintech Lab is the first and leading research entity dedicated to leading best practices, promoting interdisciplinary innovation, and encouraging entrepreneurship in the field of fintech through scientific research and innovative project incubation.

Sponsored Links by DQ Promote