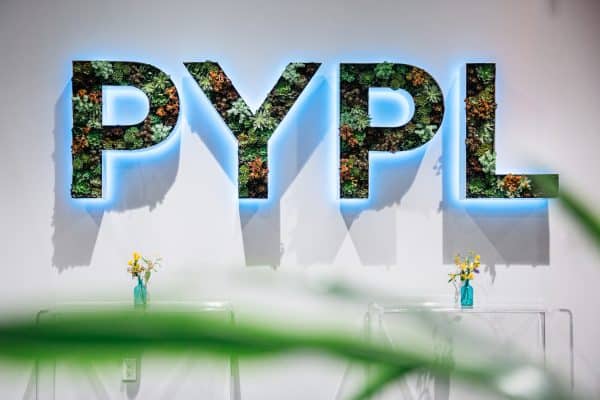 PayPal Holdings, Inc. (NASDAQ: PYPL) announced on Monday it has agreed to acquire Curv, a cloud-based infrastructure for digital asset security that is based in Israel, to accelerate and expand its initiatives to support cryptocurrencies and digital assets.
Founded in 2018, Curv states it mitigates the blockchain's irreversible single point of failure by eliminating the concept of private keys and providing an enterprise-grade policy engine.
"Curv's keyless MPC technology and flexible tech stack enable the company to swiftly deliver customized digital asset security solutions required by crypto-native and traditional financial institutions to build world-class cryptofinance products. Curv's highly scalable and adaptable platform can support hot, warm and cold wallet configurations as well as all tokens and protocols regardless of the underlying blockchain or DLT."
The acquisition reportedly comes just months after PayPal announced its commitment to "help shape the role that digital currencies will play in the future of financial services and commerce." The company also revealed:
"To drive sustained growth and innovation in this area, the company recently created a business unit focused on blockchain, crypto and digital currencies. Curv will join the newly formed group, with its strong team of technologists adding technical expertise to PayPal."
Speaking about the acquisition, Jose Fernandez da Ponte, Vice President and General Manager of Blockchain, Crypto and Digital Currencies at PayPal, stated:
"During our conversations with Curv's team, we've been impressed by their technical talent, entrepreneurial spirit, and the thinking behind the technology they've built in the last few years. We're excited to welcome the Curv team to PayPal."
Curv CEO and Co-Founder, Itay Malinger, further revealed:
"Now, as the adoption of digital assets accelerates, we feel there's no better home than PayPal to continue our journey of innovation. We're excited to join PayPal in expanding the role these assets play in the global economy."
PayPal added it expects to complete the acquisition in the first half of 2021. The financial terms of the deal were not disclosed.