SoFi has signed a definitive agreement to acquire Golden Pacific Bancorp, Inc. (OTCPK: GPBI) a Sacramento, California-based community bank that is regulated by the Office of the Comptroller of the Currency (OCC). The bank reportedly holds approximately $150 million in assets so it was quite small but importantly it comes with a bank charter. SoFi will pay $2.55 in cash for each share of GPB or approximately $22.3 million in aggregate to acquire GPB to advance SoFi's effort to obtain a national bank charter. By acquiring a charter, SoFi will be able to accept deposits and make loans that use deposits versus the higher cost of funding for its loan offerings as a non-bank lender.
SoFi is following in the footsteps of other Fintechs that are looking to become federally regulated banks without going through the entire approval process. While regulators must approve the acquisition, by acquiring an already regulated entity, SoFi should be able to move quicker than a multi-year process of starting the process on their own.
Recently, LendingClub, an online lender, completed its acquisition of Radius Bank as it seeks to expand services offered to its customers. SoFi's pursuit of a bank charter is indicative of the ongoing digital transformation taking place in banking – one that is challenging incumbent banks that struggle to keep pace with the rate of change
SoFi said it will switch its current de novo bank application to a change of control application. If successfully granted a national bank charter by the OCC and Federal Reserve, SoFi plans to contribute $750 million in capital and pursue its national, digital business plan while maintaining GPB's community bank business and footprint, including GPB's current three physical branches.
The transaction is expected to close before the end of 2021. The bank business will operate as a division of SoFi Bank, N.A., a renaming of GPB's bank entity.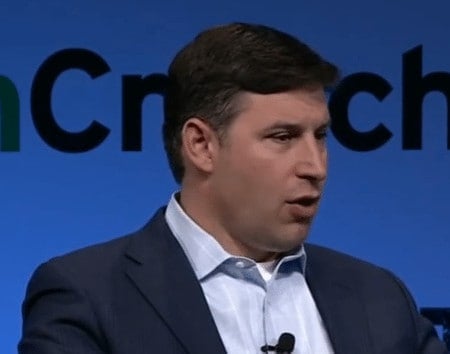 GPB President and Chief Executive Officer Virginia Varela will continue to lead the community bank business under the direction of Paul Mayer, who will serve as President of SoFi Bank, N.A.
"We believe that by pursuing a national bank charter, we will be able to help even more people get their money right with enhanced value and more products and services," said Anthony Noto, CEO of SoFi. "We are thrilled to have found a partner in Golden Pacific Bank to both accelerate our pursuit to establish a national bank subsidiary, as well as begin to expand our offerings in SoFi's financial products and Galileo's technology platform to serve local communities. We look forward to working with Virginia and her team."
SoFi received preliminary conditional approval from the OCC in October 2020 for its de novo bank plan. SoFi expects to file shortly with the Federal Reserve for Bank Holding Company status and, together with GPB, to file an updated business plan with the OCC.

Sponsored Links by DQ Promote