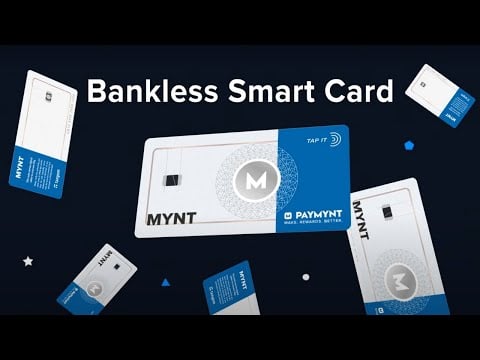 Paymynt Financial Group, a U.S.-based fintech, announced on Wednesday the launch of its MYNT PayCard, which is a multicurrency hardware wallet. The company reported that MYNT Card is a reloadable smart card that allows users to store and spend multiple currencies.
Michael Rosa, CEO at Paymynt, shared more details about the MYNT PayCard by stating:
"Chip-to-Chain technology brings bankless, blockchain services to global audiences. This is especially important for the underserved communities, who are unable to access traditional financial services due to excessive fees or minimal credit history. We're looking forward to bringing financial inclusion to all consumers."
Paymynt also noted that the MYNT PayCard, which will be launching this year, is both a cryptocurrency wallet and a payment card. Paymynt members will be able to reload, send, and receive multiple cryptocurrencies through blockchain technology.
Founded in 2018, PAYMYNT describes itself as a next-generation mobile shopping app. The platform integrates online shopping, digital banking, cryptocurrencies, and peer-to-peer payments into an all-in-one platform.