E-signature Service Provider Fadada Completes 900-million -yuan D round financing led by Tencent
On March 11th, Chinese leading e-signature service provider Fadada declared the completion of a 900-million-yuan D round of financing. The investment was led by Tencent, followed by ZWC Partners and Centurium Capital.
The outbreak of COVID-19 has significantly raised market cognition and utilization of electronic signatures. In early 2020, subscription for Fadada was 8 times compared with the volume at the same period in 2019. In response to the market demand, Fadada had offered tailored e-signature service for WeChat Work, online real-estate sales system and even public services agencies of Market Supervision and Administration in six provinces including Hubei. (Source: 36Kr)
Supreme People's Court: "Zero Tolerance" for Crimes in Capital Markets
On March 8th, Zhou Qiang, head of the Supreme People's Court delivered a work report during the National People's Congress. Zhou Qiang said that the court had severely punished crimes including manipulation of the securities futures market, insider trading, underground banking, and money laundering in 2020.
In the future, the court would remain "zero-tolerance" for law-breakings in the Chinese capital market and actively participate in efforts to control risks related to internet finance. (Source: The Paper)
Haidian District Supports Qualified Companies Applying for Financial Licenses
On March 11th, Haidian District People's Government of Beijing Municipality released policies to promote the development of its scientific and technical innovation areas which belongs to the China (Beijing) Pilot Free Trade Zone.
According to the document, qualified companies which apply for financial licenses of banking, insurance, securities, consumer finance, third-party payment, personal credit reporting, financial lease, and other business approved by national financial regulatory authorities will receive support from Haidian District People's Government. A company that manages to obtain the license will also receive a one-time subsidy of 1 million yuan. (Source: Haidian District People's Government of Beijing Municipality)
Cyber-Security Enterprises Moresec Completes 100-million-yuan+ C Round Financing
On March 10th, cyber-security service provider Moresec announced the completion of C-round financing.
The 100-million-yuan+ of investment was led by YF Capital and followed by GSR Ventures.
Established in 2016, Moresec has built a national marketing and service network with headquarters in Hangzhou and offices in Beijing, Shanghai, Guangzhou and Shenzhen. It is understood that this round of financing will be mainly used for technical research and development of the next generation of safety system, and the recruitment of talent. (Source: 01Caijing)
---
The above is a weekly synopsis of the biggest stories on Fintech in China provided by WeiyangX, part of Tsinghua University, in partnership with Crowdfund Insider.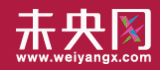 WeiyangX is the most influential website focusing on Fintech in China. The site covers the latest news, industry data analysis, business practices, and in-depth Fintech cases in Fintech. WeiyangX is incubated by Fintech Lab. Founded by Tsinghua University's People's Bank of China (PBC) School of Finance in 2012, the Fintech Lab is the first and leading research entity dedicated to leading best practices, promoting interdisciplinary innovation, and encouraging entrepreneurship in the field of fintech through scientific research and innovative project incubation.

Sponsored Links by DQ Promote