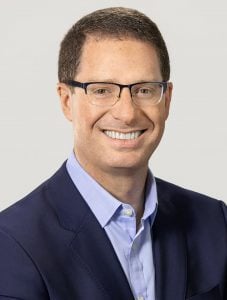 Brian Brooks, Former Acting Head of the Office of the Comptroller of the Currency (OCC), has now joined the board of Spring Labs, a firm that develops innovative tech for exchanging data securely and in an anonymous manner via a shared blockchain or distributed ledger tech (DLT)-enabled platform.
As first reported by American Banker, Brooks has served as an advisor to Spring Labs for the past few years. Prior to joining the OCC (an independent bureau within the US Department of the Treasury that serves to charter, regulate, and supervise all national banks and thrift institutions and the federally licensed branches), he worked as the Chief Legal Officer at crypto exchange Coinbase. Brooks also sits on the board at the digital lender Avant.
This recent move highlights a trend of Fintech firms recruiting former regulatory officials in order to address compliance requirements.
Brooks served as Acting Head of the OCC for 8 months but has been recognized as a highly effective regulator that pursued forward-thinking policy.
New York Digital Investment Group (NYDIG), a crypto tech and services firm based in New York, recruited Benjamin Lawsky, a former Superintendent of the New York State Department of Financial Services (NYDFS), as its Head of Regulatory Affairs.
Sigal Mandelker, a former US Treasury Undersecretary for Terrorism and Financial Intelligence, serves as General Partner at Ribbit Capital, a VC company that invests in Fintech initiatives and is collaborating with retail giant Walmart on a joint project.
Janice Payne, Director of Regulatory Compliance at Coinbase, previously served as a Financial Industry Regulatory Authority official.
Brooks had been working as Acting Comptroller for 8 months during 2020. He was responsible for managing and leading the OCC's 3,500 workers and $1 billion+ annual budget during the COVID-19 crisis. Brooks has been quite receptive to Fintech businesses.
Under his leadership, many Fintech companies were able to acquire national banking charters. Varo Bank, Jiko and SoFi are among the major Fintechs that have received these charters.
Brooks had become known for promoting a special-purpose banking charter designed specifically for payments service providers. He had also said that US national banking institutions may use stablecoins and DLT to settle transactions.
Brooks is responsible for establishing Project REACh, for Roundtable for Economic Access and Change, a partnership involving chief executives of large banks, Fintech entrepreneurs, minority deposit institutions and certain civil rights groups. These organizations and individuals are working to address structural problems in the current financial services ecosystem while enabling greater financial inclusion for underserved US consumers.
The technology developed by Spring Labs may be leveraged by banks to provide key information in an anonymous manner, while ensuring the privacy of users. Banks may use these solutions to assist each other with authenticating the identities of digital-only clients.
Brooks stated that he will keep supporting initiatives involving financial inclusion as part of his new role.
In statements shared with American Banker, Brooker noted:
"Spring Labs is transforming financial data exchange in a way that is better for consumers. I launched my financial inclusion initiative Project REACh while at the OCC, and I look forward to working with the Spring Labs team to bring the benefits of financial services to more Americans, while reducing cost and increasing security for everyone."
Sponsored Links by DQ Promote