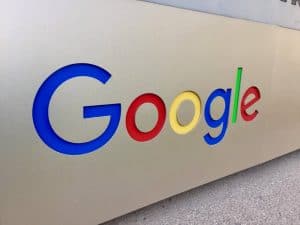 Google (Nasdaq:GOOGL) is reportedly planning to spend $7 billion on real estate this year, mainly in the form of office space and data centers. During 2020, the tech giant had put its real estate spending plans on hold as the COVID-19 pandemic weighed on the firm's balance sheet.
Google saw its year-over-year (YoY) revenue decline for the first time during Q2 2020.
As noted in a blog post by Fintech firm SoFi:
"Now, business is picking back up. Google wants to take advantage of the current real estate market to set itself up for success as the world begins to recover from the pandemic."
As mentioned in SoFi's blog, Google intends to bring employees back to physical offices beginning this fall. The tech firm doesn't intend to provide permanent remote working options, and most workers will be required to come into the office at least 3 times per week.
As noted by SoFi, Google CEO Sundar Pichai said that "coming together in person to collaborate and build community is core to Google's culture, and it will continue to be an important part of our future."
$1 billion of Google's budget will reportedly go towards investments in the California market. Several other established tech firms have now divested from California during the Coronavirus crisis. However, Google plans to maintain its presence in its home state.
SoFi's blog further noted that Google is investing in offices and recruiting professionals in cities such as Atlanta and Washington DC to make sure its workforce remains diverse.
Google has big plans for its Cloud-focused operations during the next few years, SoFi's blog noted, while adding that the tech giant is making substantial investments in data centers. In the company's recent earnings report, it revealed that its cloud division lost $5.61 billion on $13.06 billion in revenue during 2020.
As mentioned in SoFi's blog:
"Though Google's real estate investments will raise expenses for its cloud business, Google says it is more focused on growth at the moment and will work to make its cloud operations profitable over time."
It's worth noting that Google's other services like Google Pay indicate that the company remains focused on diversifying its business operations in a rapidly-evolving global market.

As reported earlier this year, Google Pay users in India have been actively using the company's payments app. Competitors like Apple Pay have also been quite active in a post-COVID environment where digital has become essential instead of simply another option.

Sponsored Links by DQ Promote