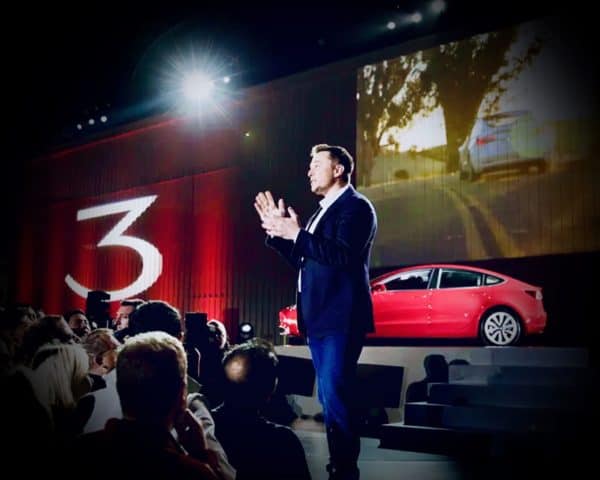 In a series of Tweets, Tesla CEO Elon Musk said consumers may now purchase a Tesla and pay with Bitcoin.
You can now buy a Tesla with Bitcoin

— Elon Musk (@elonmusk) March 24, 2021
Musk went on to explain that this functionality is expected to be rolled out to other countries outside the US later in the year.
Additionally, Musk said Tesla (NASD:TSLA) is using internal software as well as open source platforms to handled the transactions and Tesla will retain the Bitcoin and NOT convert it into fiat currency.
Tesla made global headlines earlier this year when the EV company announced it had purchased $1.5 billion in Bitcoin – an amount that has certainly increased in value since the BTC was added to the company's balance sheet. Musk has long been crypto friendly regularly commenting on digital assets via his Twitter account that has over 49 million followers.
Jai Bifulco, Chief Commercial Officer at Kinesis, shared the following comment on the news:
"Tesla's move into Bitcoin represents a growing recognition that there may be a means of exchange beyond traditional currencies. This follows a string of major companies integrating Bitcoin into payments, including the likes of Mastercard, and we expect more to follow. Like many, Tesla sense the imminent market turmoil on the horizon and, with value depreciating in real terms, keeping your money in cash is a bad option. Businesses are questioning traditional monetary systems and actively searching for better, fairer alternative ways to store their wealth. However, Bitcoin isn't the only option, with Tesla themselves diversifying into gold as well. You can exchange any material assets with blockchain, so why not integrate precious metals back into monetary systems once again? It's the safest place to protect your wealth in these increasingly uncertain times."
Sponsored Links by DQ Promote