Insurtech platform Shuidi closed its mutual insurance service
On March 26th, Insurtech platform Shuidi announced that it would close its mutual insurance service at 18:00 on March 31st, 2021. Prior to this, members who were unfortunately diagnosed with a serious illness could continue to apply for claims within 180 days from the date of the first diagnosis. If they meet the original mutual assistance conditions, the platform would provide compensation. For the balance in the user's account, the platform will initiate a refund within 5 days from the announcement date.
In fact, a number of leading online mutual insurance platforms have announced the closure of their services. Baidu's Denghuo Mutual Insurance closed in August 2020, Meituan Mutual Insurance closed on January 2021 and Qingsong Mutual Insurance closed on March 24th, 2021. (Source: Economic Information Daily)
ForwardX Robotics Secured a 250-Million-Yuan Pre-C Round of Financing
On March 25th, Chinese intelligent robotics developer ForwardX Robotics announced the completion of 250-million-yuan Pre-C round of financing. The investment was led by CDH VGC and Dohold Capital, followed by AA touzi and ZGC Group. Established in 2016, ForwardX Robotics have developed a number of innovative products including OVIS (the world's first side-following suitcase) and visual Autonomous Mobile Robots (vAMR).
In 2020, Analytics Insight recognizes ForwardX as one of the 10 most disruptive robotics companies of 2020. Nicolas Chee, CEO and founder of ForwardX Robotics has attended the Global Entrepreneur Leadership Program at Tsinghua PBCSF. (Source: Fintech Lab)
China launched "National Anti-Fraud Center" APP
Last week, the "National Anti-Fraud Center" app was officially launched. This is another effort at the national level to prevent fraud and protect the assets of the general public. It offers alerts to users through a series of videos, covering the most typical fraud cases like online loans, stock recommendation, campus loan, virtual currency purchases, etc. (Source: Guangzhou Daily)
---
The above is a weekly synopsis of the biggest stories on Fintech in China provided by WeiyangX, part of Tsinghua University, in partnership with Crowdfund Insider.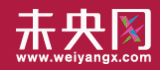 WeiyangX is the most influential website focusing on Fintech in China. The site covers the latest news, industry data analysis, business practices, and in-depth Fintech cases in Fintech. WeiyangX is incubated by Fintech Lab. Founded by Tsinghua University's People's Bank of China (PBC) School of Finance in 2012, the Fintech Lab is the first and leading research entity dedicated to leading best practices, promoting interdisciplinary innovation, and encouraging entrepreneurship in the field of fintech through scientific research and innovative project incubation.

Sponsored Links by DQ Promote