Ireland's P2P lending platform, Linked Finance, recently welcomed the government's extension of its €2 billion credit guarantee scheme. The Linked Finance team also confirmed that it has issued €7 million in loans through the scheme (to date).
Linked Finance is proud to have provided over €7m of loans to SMEs under the Covid-19 Credit Guarantee Scheme and we welcome its extension until the end of 2021. https://t.co/sXOn1F0Eu4

— LinkedFinance.com (@LinkedFinance) March 26, 2021
The peer to peer lender was approved for the scheme in January of this year. The scheme provides an 80% government guarantee on all business loans between €10,000 to €1 million for terms up to 5.5 years.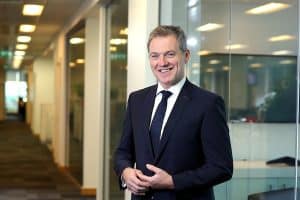 Niall O'Grady, CEO at Linked Finance, said he welcomes the extension of the scheme. He confirmed that the platform is open for applications throughout this year.

As reported by P2P Finance News, O'Grady noted that he's quite pleased that this scheme has been extended until the end of  2021. It should offer more businesses the opportunity to take advantage of it as they work on recharging their operations coming out of the COVID-19 crisis, O'Grady added.

He also mentioned that this gives SMEs the chance to ensure that all the work they've done  to make it through the pandemic has not been lost or wasted.

He added that as the first non-bank lender that's been approved under the scheme (earlier this year), Linked Finance has had a strong response from SMEs. The platform has reportedly financed more than  €7 million worth of loans to small businesses across Ireland.

Under the applicable terms of the Irish government's credit guarantee scheme, loans of less than €250,000 won't be needing personal guarantees or any type of collateral. Different interest rates may apply depending on the type of loan issued, but they'll reportedly be lower than market rates.

Since the beginning of this year, 19 credit unions and 3 non-bank lenders have taken part in the scheme as funding providers, according to a report from P2P Finance News.

As covered in early February 2021, Linked Finance selected a new CEO, and reports over €3 million in loans during the first month as a Covid-19 credit guarantee scheme lender.

Sponsored Links by DQ Promote