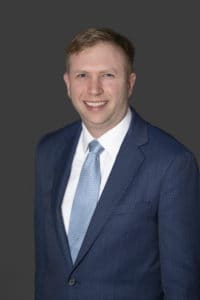 Dan Burstein, General Counsel at Paxos, claims in a blog post that the company is the "most trusted" operator in the digital asset infrastructure space.
Burstein explains that trustworthiness is key to their business model and overall success at Paxos. They believe that by serving as a trusted, regulated, audited infrastructure provider, they're able to offer "the highest levels of safety, protection and security" for their customers.
Burstein points out that Paxos has spent a lot of time developing this type of oversight and regulatory stack. Although many firms might claim very high levels of oversight and accountability, "few have the credentials required to support your long-term business needs," Burstein claims.
He recommends that before you decide to jump into crypto-assets, it's important to gain a proper understanding of the existing landscape. He goes on to share the "trustworthiness credentials" that Paxos has "sought and achieved." According to Burstein's blog post, these external validators support the firm's position as "the most trusted blockchain infrastructure provider in the world."
As noted in the blog post, Paxos was the first firm that managed to secure a New York State Department of Financial Services (NYDFS) Trust Charter for Digital Assets back in 2015. The firm's Trust charter serves as the base layer that enables it to operate in "other regulatory environments because the NYDFS maintains such high standards for its regulated entities."
The blog post added:
"As a Trust company, Paxos is required by the NYDFS to hold all customer assets bankruptcy remote and separate from corporate assets, so our clients know their cash, crypto and gold are always there and always in their name. Additionally, our Trust charter allows Paxos to partner with new market participants to support a Conditional License."
Paxos as a company is regulated by the NYDFS, however, their products are "also regulated by the NYDFS," the blog revealed while adding that the firm's asset-backed tokens — PAX, Binance USD, and PAX Gold — as well as the itBit by Paxos crypto exchange and our custody services — "are all individually regulated."
Although other firms or businesses might carry trust charters, Paxos' trust charter extends to its  crypto-assets trading platform as well as its custody services, the blog clarified while noting that "most competitors only have trust charters for their custody operation." Paxos claims that they are,  "quite simply, held to higher levels of accountability."
Burstein further notes that their NYDFS Trust charter on their exchange and custody services affords them "legal ability to operate in most other states." He adds that in States that don't "acknowledge this authority, like Texas and Connecticut, Paxos has secured the required MTLs." He also noted that with their Trust charter and MTLs, they are able to "accept and serve customers throughout the US and in most international markets," which makes it "easy for [their] partners to quickly offer services across the US."
The blog post added:
"Paxos has built and maintained strong relationships with a diverse number of leading global banks and custodians. The majority of companies that custody cryptocurrency sit outside of the traditional banking system, meaning they do not have USD-based bank accounts. When trillions in global transactions are settled in USD, this is problematic. Paxos, however, has numerous active accounts with some of the biggest names in the banking industry."
The post further noted that this allows them to accept deposits across different currencies and various asset classes while being able to effectively eliminate "single points of failure and concentration risk."
The blog confirmed:
"We hold USD assets in FDIC-insured, bankruptcy remote accounts and debt instruments that are expressly guaranteed by the full faith and credit of the United States government (e.g., U.S. Treasuries), ensuring client asset protection. We can easily support our clients' operations globally, which is a distinct advantage as the economy becomes increasingly borderless and global."
While sharing what's planned for this year, Burstein noted that they have applied for a National Trust Bank Charter from the Office of the Comptroller of the Currency. As noted in the blog, this is "the highest level of bank oversight available in the US" and it will allow Paxos "the ability to operate across the US under a unified set of federally recognized banking laws."

(Note: to learn more about what Paxful is working on, check here.)

Sponsored Links by DQ Promote