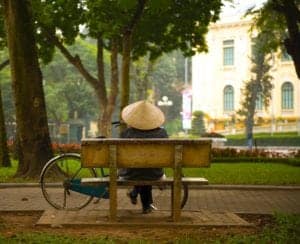 Vietnam-based Fundiin, a Buy Now, Pay Later (BNPL) service provider, has acquired an undisclosed amount of funds as part of its latest venture round that was reportedly led by 1982 Ventures and Zone Startups Ventures.
The funds acquired from Fundiin's investment round will be used to further expand its early lead or first-mover's advantage in the market. The company will be focused on serving a growing waitlist of merchants and their clients.
As part of the deal and their strategic investment in Fundiin, Scott Krivokopich, Managing Partner at 1982 Ventures has taken a seat on the firm's board of directors.
Fundiin was launched by Nguyen Anh Cuong (company Chief Executive) and Vo Hoang Nam (company CTO), because of the growing demand for pay over time or BNPL services in the Southeast Asia region.
Nguyen Anh Cuong, CEO of Fundiin remarked:
"We offer an interest-free installment payment plan to consumers, instantly at point of sale with a single photo of ID card, making our model fundamentally better than credit cards. This facility helps retail merchants increase conversion, average order value, and reach new customers."
Scott Krivokopich, Managing Partner at 1982 Ventures, stated:
"Cuong and Nam have a bias for execution, taking an early lead in Vietnam's buy-now, pay-later space by partnering with strong brands and focusing on customer experience. We have seen foreign competitors from Indonesia and Singapore take a shot at Vietnam, only to miss the mark and pull back. Fundiin is proving that being close to the market is a huge advantage."
It's worth noting that the global BNPL market is really booming with many more customers engaging in online shopping as they've been forced to stay indoors to avoid the spread of the Coronavirus.
BNPL Fintech Affirm has revealed that almost 60% of its survey respondents are now interested in using pay over time services.
Affirm noted recently that it polled 2,000 US-based consumers ahead of tax season, "finding that the best and worst surprises they've received are all money related."
Affirm points out that not all surprises are actually "good ones, and after a tumultuous 2020, some Americans want to avoid them altogether." The company also reported that survey respondents agree the "worst surprises" in life are "all related to finances: getting a bill that's higher than anticipated tops the list, followed by owing money for taxes and getting hit with a late fee on a credit card."