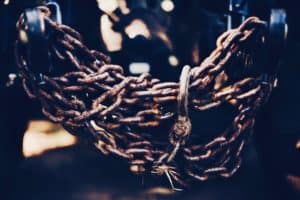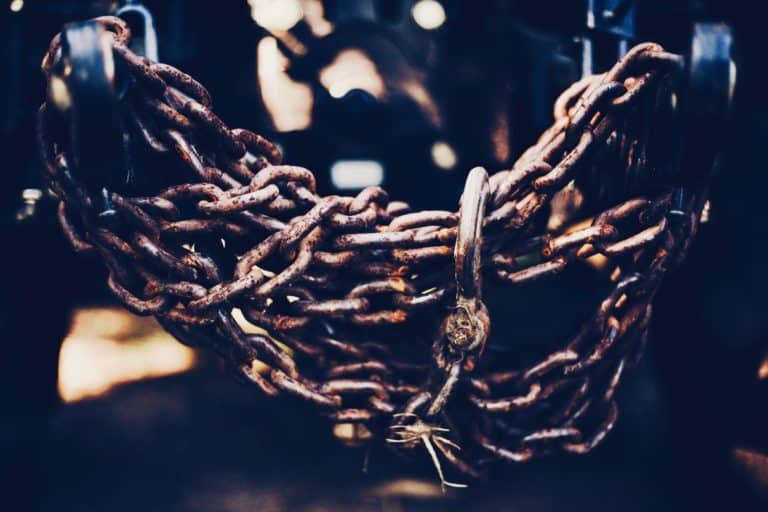 The VeChain Foundation, which aims to support the development of VeChain, a leading blockchain platform, reports that their community's vision "remains steadfast" which is focused on delivering the "mass adoption of public blockchain" while addressing key business challenges that may be "unworkable without this emerging, critical technology."
VeChain Foundation writes in a blog post published on April 8, 2021, that one of the most significant problems in today's business environment is that of data-sharing between different stakeholders. According to the Foundation's blog, trust is still one of the "biggest hurdles" for multi-stakeholder "collaboration."
At present, it may not be possible for businesses to verify the "quality" and "integrity" of data of a third-party "without extensive time and cost requirements and often, the use of assurance providers such as DNV," the Foundation added.
To overcome these types of obstacles, VeChain remains committed to inviting and work cooperatively with "big-thinkers" and "revolutionaries" in the business world, the Foundation confirmed.
They added:
"Our partners, advisors and solution architects continue to test out, trial and build novel applications using our open source toolkits and public blockchain to address burning challenges. We introduced VeChain ToolChain™, our Blockchain-as-a-Service platform, to streamline and simplify the adoption and implementation of blockchain into business processes with minimal effort, in turn, creating value for the VeChainThor ecosystem."
The VeChain Foundation further noted that they're pleased to inform us about the work of a talented individual who is "tackling" some key challenges.
Daniel Nortje, Director of Strategy & Architecture at Salesforce developed an open-source Salesforce — ToolChain Adapter to "enable open, seamless data sharing across multiple parties, using data hashed on the VeChainThor public blockchain," the update from VeChain revealed.
It also mentioned that Danei advises large strategic enterprise clients. The VeChain Foundation explained that it's  "critical for Daniel to stay abreast with new innovation and technology, advising major enterprise clients with his long-term strategic thinking developed in his career."
Daniel recently noted that blockchain was being increasingly promoted as "critical technology during strategic sessions at Salesforce, recognizing the pivotal role blockchain technology will play in the CRM industry."
The VeChain team added that Daniel "embarked on his journey to explore how Salesforce CRM can be integrated with public blockchains to tackle key business challenges. After evaluating the market, he chose VeChainThor as his platform of choice."
The Foundation also mentioned:
"Daniel was drawn to VeChain's vision and proven track record of delivering digital transformation in the enterprise world. He is exactly who VeChain had hoped to engage with; an influential individual from a large enterprise focused on digital transformation, with the curiosity and open mindedness to give a novel technology a shot."
Daniel remarked:
"Key benefit of working with VeChain was the simplicity of integration. VeChain provides a Blockchain-as-a-Service platform, which meant I did not have to provide any intermediary architecture myself. From what I've seen this is unique to the VeChainThor public blockchain and I thought it was a very good idea, especially for organisations who don't necessarily want to invest in more systems to maintain."
The sample case reportedly involved a "fictional" Electronic Bike leasing ecosystem, where a leasing firm would lease e-bikes for food delivery providers (riders), the Foundation noted while adding that the riders would have "a commitment to perform regular maintenance service on these bikes as part of their contract, through approved service centres." Daniel focused on "creating blockchain adapters for Service Providers, using the Salesforce platform, to read and write product data onto VeChainThor blockchain," the update from the Foundation noted.
The VeChain team added that the Salesforce blockchain adapter and their work with Daniel Nortje further "validates the VeChainThor blockchain as the world's first, mass adoption ready public blockchain, with the scalability and capability to deliver the levels of activity the real economy demands."
The VeChain Foundation blog post also noted that they plan to keep testing solutions with Daniel and Salesforce and other "visionary" businesses pushing digital transformation for their clients and "solving complex business problems."
The Foundation concluded:
"With many successful live applications of blockchain technology by our partners using ToolChain, which represents the future driver of Enterprise Digital Transformation, VeChain continues to be the front runner for enterprises and businesses seeking to unlock new value through digital transformation, creating value for the entire VeChainThor community, ecosystem and stakeholders."
To learn more about this update, check here.