The People's Bank of China and Six Other Departments Launch Fintech Projects for Rural Vitalization
In order to better implement the strategy of rural vitalization, the People's Bank of China and six other department (namely Ministry of Agriculture and Rural Affairs, Ministry of Industry and Information Technology, Ministry of Human Resources and Social Security, Ministry of Transport, Ministry of Commerce and National Health Commission) co-launched a series of related Fintech projects in nine provinces (including Jiangsu, Anhui, Fujian, Jiangxi, Shandong, Henan, Sichuan, Shaanxi and Chongqing). These projects aim to provide more inclusive and customized financial services for the rural areas with digital innovations (e.g. IoT and blockchain). (Source: PBC)
AI Risk Management Solution Provider IceKredit Completes 228-million-yuan C2 Round Financing
On April 12th, AI risk management solution provider IceKredit announced the completion of 228-million-yuan C2 round financing. This round of investment was led by Guochuang Zhongding, followed by Oriental Fortune Capital and Ally Capital.
According to IceKredit, the capital will be used for R&D team expansion, and investments in upstream and downstream acquisitions & merges.
Founded in 2015, IceKredit provides AI-based risk-control and prediction services for banks, consumer financing companies, insurance agencies, etc. Apart from the financial industry, IceKredit has gradually expandeds its market into the areas of medical services, government administrations, and security. (Source: Chinatimes.net.cn)
The China Banking and Insurance Regulatory Commission Plans New Regulations on the Sale of Life Insurance
The China Banking and Insurance Regulatory Commission (CBIRC) is making industry consultation and research about new regulations on the sale of life insurance. Apart from the traditional problems, CBIRC will also focus on new sales trends in China's life insurance market, including livestreaming sales, use of big data to analyze and obtain consumers and artificial intelligence sales. (Source: cailianpress)
Customized Insurance Products Provider Baozhunniu Secures a 100-million-yuan Level of Investment
On April 12th, customized insurance platform Baozhunniu announced that it had secured a 100-million-yuan level of investment from Ally Capital and Huazhi Capital.
Established in 2015, Baozhunniu has received three rounds of financing. As one of the earliest platforms to provide insurance services for sporting events, Baozhunniu customized products for athletes, event organizers, spectators, and performers. At present, Baozhunniu has served more than 500 sporting events, organizations, and institutions. (Source: hc360.com)
---
The above is a weekly synopsis of the biggest stories on Fintech in China provided by WeiyangX, part of Tsinghua University, in partnership with Crowdfund Insider.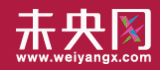 WeiyangX is the most influential website focusing on Fintech in China. The site covers the latest news, industry data analysis, business practices, and in-depth Fintech cases in Fintech. WeiyangX is incubated by Fintech Lab. Founded by Tsinghua University's People's Bank of China (PBC) School of Finance in 2012, the Fintech Lab is the first and leading research entity dedicated to leading best practices, promoting interdisciplinary innovation, and encouraging entrepreneurship in the field of fintech through scientific research and innovative project incubation.

Sponsored Links by DQ Promote