Modiv, formerly operating as Rich Uncles, is seeking to open up real estate investing for smaller investors with unlisted REITS. Recently, the company announced the filing of a registration statement for Modiv Acquisition Corp. or "MAC SPAC" – looking to gain entry into the hot blank check sector. In a release posted last month, MAC SPAC, formed by Modiv Venture Fund, LLC, a subsidiary of Modiv Inc., indicated its intent to IPO 10 million units on the NYSE. The S-1 Filing states:
"We believe we will be able to leverage the strength of Modiv's management team and industry contacts, as well as Modiv's proven track record as both an organic growth-oriented operator and value-builder through strategic investments and acquisitions, to not only source attractive acquisition candidates within the Fintech, Proptech, and real estate investment management sectors, but also potentially support the acquired company's future growth prospects. We believe Modiv can leverage its existing position as an established crowdfunded REIT, along with its management team's experience, expertise, and operational skills, making us an attractive business partner to other potential target businesses."
Some time ago, Modiv/Rich Uncles went through a challenging period due to scrutiny by the SEC as well as a lawsuit by a disgruntled former employee. Now the investment platform is looking to turn the corner on the past while focusing on providing an effective path for smaller investors to invest in real estate. Recently, Crowdfund Insider caught up with Modiv CEO Aaron Halfacre to get an update on the real estate investment platform. Our discussion is shared below.
---
Why the rebranding?
Aaron Halfacre: Modiv, our new name, really reflects our future and the evolution of our company following a series of acquisitions. Inherent in our new name is our investor-first mission, our proven product innovation, and what we believe is real long-term growth potential.
In reality, it isn't a name change, but the birth of a new company with a powerful mission that happens to be built on the foundation of our prior acquisitions. Our strategy is designed to bring about positive change for individual investors in our industry by creating better shareholder alignment.
Personally, I am very invigorated by our mission to reimagine real estate ownership and create a leading alternative investment manager of commercial real estate products for the individual investor. Oh, yeah, I would be remiss if I failed to mention the obvious…RW Holdings NNN REIT, was a mouthful to say!
Did the name change have anything to do with the lawsuit?
Aaron Halfacre: While I am not at liberty to discuss the legal matter beyond what we have been disclosing (See Note 10), I can very confidently say that it absolutely nothing to do with the birth of Modiv.
What makes Modiv different from other online real estate investment platforms?
Aaron Halfacre: Modiv is much more than a traditional real estate investment. We're a real estate, Fintech, and Proptech asset manager, driven by innovation, our investor-first focus, and an experienced management team. We've created one of the largest non-listed real estate investment funds to be raised via crowdfunding technology and the first real estate crowdfunding platform to be completely owned by its investors. We're able to provide individual investors access to real estate and real estate-related investments designed to provide both income and growth.
So, the way I see it, owning Modiv stock is more than just an ownership interest in income-producing real estate assets poised for price recovery. You also own a Fintech platform that has raised hundreds of millions of dollars. Last year we acquired the REITLess and BuildingBITs crowdfunding platforms, demonstrating that we are uniquely qualified to be a strategic investor within the non-listed real estate industry. On top of that, I believe we have one of the most qualified and experienced management teams within the industry.
And then there are the issues that have plagued the non-listed industry that we are trying to eliminate and in doing so being a leader in making positive change. Everyone at Modiv is focused on eliminating onerous and unnecessary fees, leading the industry with proven corporate governance and making every decision, big or small, by putting the investor first. We're proud to have eliminated unnecessary fees, although certain expenses related to operating a public company do exist. As an example, we recently entered into a partnership with Forge Trust to provide our investors with a no-fee self-directed IRA custodian option, and we've already eliminated performance and management fees that most other sponsors still charge. We've also removed conflicts of interests and related-party fees that are all too common in our industry. Additionally, we've incorporated stringent corporate governance policies that you would typically find at a publicly traded company.
Ultimately, we want our shareholders to know that we work for them and are committed to putting them first. Someone recently told me we were like the "Vanguard of real estate," and I take that as a real compliment as John Bogle was a prescient leader.
What have your returns been like?
Aaron Halfacre: Our shares are independently valued each quarter and our next published net asset value (NAV) per share will come out in early May, so we do not yet know what the change will be. Last quarter's NAV per share was up just under 10% and we are encouraged by what we are seeing in the real estate markets for this next NAV release.
With Reg CF jumping to $5 million and Reg A+ jumping to $75 million will you list securities under either of these exemptions? Or stick with Reg D? Are you only offering unlisted REITs?
Aaron Halfacre: Though we don't work with Reg CF, I am encouraged about the increase from $1M to $5M as it is a solid proof statement that the asset crowdfunding industry is gaining more and more momentum. The change from $50M to $75M for Reg A+ is another great sign. We have raised funds for Reg A+ in the past and may also do so in the future.
Modiv is structured as a Reg D offering and is open to accredited investors. In the coming months, we intend to offer new real estate investment products designed to transform the industry and provide even greater access to unique real estate investment opportunities for individual investors, both accredited and non-accredited.
How has COVID impacted Modiv?
Aaron Halfacre: That's a great question. COVID per se did not have a tremendous impact on real estate but government-mandated responses to COVID, stay-at-home orders to be exact, most certainly were a dark cloud on real estate valuations.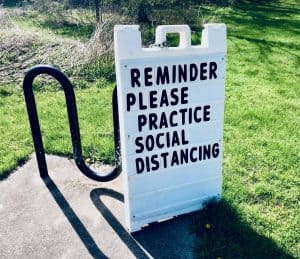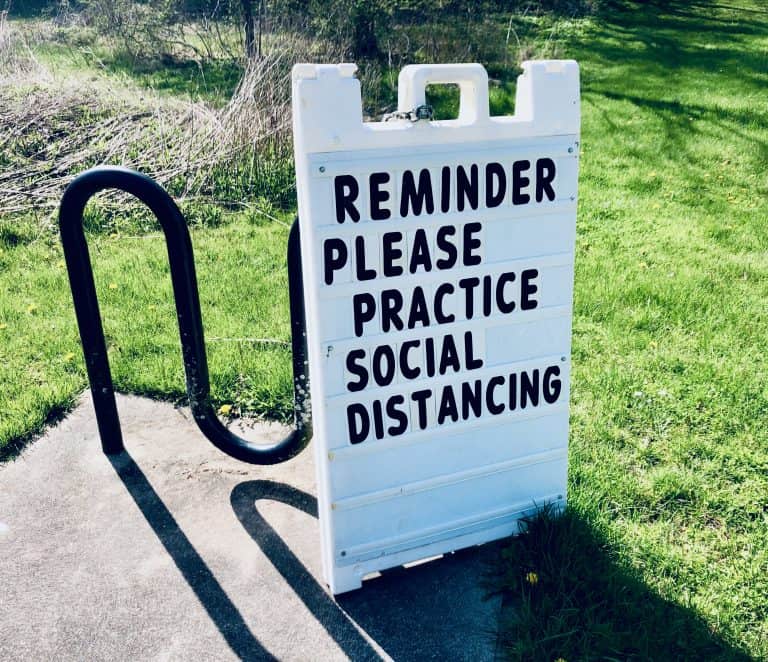 If you think about commercial real estate, its primary function is to physically co-locate a business with people…either a store with its customers or a company with its employees. When local or state governments chose to prohibit that co-location, then the economic value chain of commercial real estate became disjointed, at least for a chunk of 2020. This dislocation showed itself first in the publicly listed REITs that fell significantly, in some cases down more than 50%, and then we saw it in independent real estate appraisals within the non-listed REITs.
As we rolled into 2021, both the share prices of public-listed REITs and the NAV valuations of non-listed REITs, we have seen improvement and we believe even more price recovery is on the horizon. Interestingly, with the large amount of government stimulus being introduced, market participants are now talking about long-term inflation trends, which is a positive for the real estate asset class given its long-held reputation as an inflation hedge.
As it pertains to Modiv, we have seen our NAV follow, or reflect, the same price pattern witnessed in the broader market, where it fell in April of last year and has been recovering since. Aside from the temporal valuation fluctuations the market has seen, Modiv was impacted by the permanent write-down of a 24 Hour Fitness Center we owned in Las Vegas, NV, that was a direct result 24 Hour's bankruptcy filing. Beyond that asset, we have done extremely well collecting contractual rents. I am personally optimistic about our portfolio and growth potential as I look at the balance of 2021 and beyond.
What's your take on the shift to virtual/remote (WFH) and away from fixed office space?
Aaron Halfacre: COVID's impact on high-density, multi-tenant (mostly urban) offices was significant. Think about how eerily underutilized office space has been in New York City, San Francisco or any other major business city this past year. The forced remote work environment has caused a lot of companies to re-evaluate how they operate. Even at our own company we have dealt with the philosophical implications of having employees work remotely versus in an in-person, collaborative environment. For large, distributed workforces – like we see in technology and financial services companies – I suspect we will see hybrid WFH models.
Ultimately though, we believe there will always be a future for functional office space, particularly for assets that are strategically significant to a company's overall operation; think regional headquarters, research and development facilities, and back-office support that require a physical presence (call centers or functions that require a lot of oversight or quality-control). There are a number of case studies, like IBM in the in the early 2000s, that discussed work-from-home as the future.
Ultimately, many – if not all – of those companies returned to a traditional office structure as they found the lack of collaboration and communication significantly impacted their operations. As vaccines become more prevalent, people become more comfortable, and offices incorporate more open space and outdoor areas, the very same could happen with people (and management) wanting to be back in the office among their peers.
Within our portfolio, we have had several lease renewals and extensions, including a lease extension for a mission-critical Northrop Grumman office in Florida. We'll continue acquiring income-producing real estate assets, primarily net-leased to credit tenants within the office, industrial and retail sectors.
What is 2021 looking like for Modiv and the broader crowdfunding space?
Aaron Halfacre: Across the industry, we see tremendous change coming and we believe the events of 2020 have accelerated a new phase where we could see further consolidation and scale achieved. We believe it is also possible to see several companies choosing to "IPO" and list on stock exchanges as the industry evolves, further validating the crowdfunding space.

Given the combination of our deep understanding of both the crowdfunding industry and real estate markets, our seasoned management team is well positioned to make strategic real estate-related investments that could benefit from this new phase of industry growth. Equally, we see opportunities in the evolution and consolidation of the non-listed REIT industry. All of these avenues of potential growth complement our ongoing discipline of acquiring income-producing real estate assets.

Our vision is to become a real estate asset manager, providing more options and easier access for individual investors. Although there can be no guarantees, I am optimistic about the growth potential for Modiv as we execute on our vision to improve the real estate industry similar to how Vanguard's vision improved the mutual fund industry. It's an exciting time at Modiv and for our shareholders.

Sponsored Links by DQ Promote