Fintech Companies Will Face Listing Restrictions on the SSE STAR Market
On April 16th, the China Securities Regulatory Commission (CSRC) published the revised edition of "STAR Market Property Evaluation Guidelines". According to the amendments, Fintech companies will be classified as "restricted" category when it applies to be listing on the STAR Market, while real-estate firms and firms that engage primarily in finance and investment businesses will be prohibited from listing on the STAR Market.
On November 5th, 2018, the Shanghai Stock Exchange STAR Market and the pilot registration-based IPO system were launched to support sci-tech and innovative enterprises that align with national strategies. In June 2019, at the opening ceremony of the 11th Lujiazui Forum, the SSE STAR Market made its official debut and the first group of 25 companies became listed for public trading the next month.  (Source: eeo.com.cn)
Shenzhen Offers Digital RMB Consumption Subsidy for May Day Holiday
According to local media, Longhua District of Shenzhen will carry out consumption promotion activities from April 23rd to May 31st.
During the event, consumers who purchase cars (including EV) worth ¥100,000 or more at automobile sales companies registered in Longhua District will receive a ¥2,000 consumption subsidy. As introduced, the subsidy will be sent to the consumers' digital RMB wallet. (Source: mpaypass)
IDC: China's Public Cloud Service Market Reached $19.38 billion
A new report from market research agency IDC highlights the rapid growth of China's public cloud service industry.
According to the report, the overall market of global public cloud service reached $312.42 billion in 2020, with a year-on-year increase of 24.1%. Among the key players in the field, China witnessed the fastest growth, with a year-on-year increase of 49.7% to reach $19.38 billion. Partly driven by the digital transformation resulted from COVID-19, the global IaaS market reached $67.19 billion, with a year-on-year increase of 33.9%. AWS, Microsoft, Alibaba, Google, IBM ranks the top five in the market, jointly occupying 77.1% of the market share. (Source: IDC)
PBC digital currency research institute signed technical cooperation agreement with Ant Group
On April 25th, the digital currency research institute of People's Bank of China signed a technical cooperation agreement with Ant Group.
In the future, the two parties will use the distributed database OceanBase and mobile development platform MPAAS developed by Ant Group to jointly promote the construction of digital RMB technology platforms. (Source: 36Kr)
---
The above is a weekly synopsis of the biggest stories on Fintech in China provided by WeiyangX, part of Tsinghua University, in partnership with Crowdfund Insider.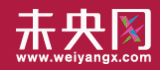 WeiyangX is the most influential website focusing on Fintech in China. The site covers the latest news, industry data analysis, business practices, and in-depth cases in Fintech. WeiyangX is incubated by Fintech Lab. Founded by Tsinghua University's People's Bank of China (PBC) School of Finance in 2012, the Fintech Lab is the first and leading research entity dedicated to leading best practices, promoting interdisciplinary innovation, and encouraging entrepreneurship in the field of fintech through scientific research and innovative project incubation.

Sponsored Links by DQ Promote