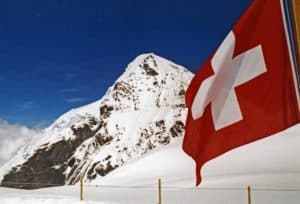 Adesso Schweiz, a consulting and IT services provider, has teamed up with Hypothekarbank Lenzburg in order to further develop and market Open Banking solutions in Switzerland's capital markets.
As noted by the Adessor Schweiz AG team:
"For a business to succeed, you need innovative ideas and robust technology, plus committed people to bring these two elements together at the highest possible level. Our mission: optimise core business processes through the targeted use of modern IT. To achieve this, we follow a clear philosophy: we combine technological expertise with exceptional specialist and business knowledge."
Adresso reportedly has around 4,500 employees working at different locations throughout Europe. It claims to be among the leading IT service providers in the German-speaking world.
Hypothekarbank Lenzburg had implemented an open-interface architecture as part of Finstar, a core banking solution created by an in-house software development team. Developed four years ago, it's reportedly one of the very first Open Banking systems in Switzerland. Since that time, a number of local and global Fintechs have worked with Finstar to introduce innovative digital financial services in the country.
After the integration of open APIs, which was carried out in 2017, the bank has adopted a hybrid strategy that aims to complements tradtional personal banking with the latest digital financial services.
The individual components of the Finstar system may be deployed modularly (as a service). The components can also be integrated into various other systems, enabling Finstar to provide customized IT software solutions for private and universal banking platforms.
Adesso will be supporting the financial service provider in the future as it further develops and works on the distribution of its Finstar solution, especially in the area of online or digital onboarding.
Marianne Wildi, CEO of Hypothekarbank Lenzburg, stated:
"We're a bank and an IT company. Since 2000, Hypothekarbank Lenzburg has single-handedly developed, maintained and operated Finstar, the Swiss core banking system. We believe that working in close partnership with adesso allows us to more effectively exploit the potential of our innovative solutions."
Hansjörg Süess, CEO and Delegate of the Board of Directors of Adesso Schweiz, remarked:
"We are very proud to be working with Hypothekarbank Lenzburg to promote the open banking model in the Swiss banking sector in future years."
Sponsored Links by DQ Promote