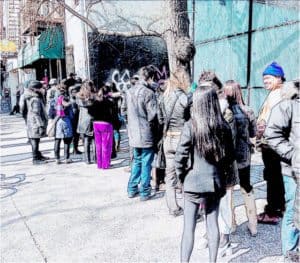 Engage People, which claims to be the only loyalty network that allows program members to pay with points "directly at checkout," is reportedly expanding its operations  – and recruiting new talent.
At present, Engage People has over 25 job openings across North America. The company confirmed that it can onboard new team members remotely.
Open positions at Engage People reportedly include DevOps, client success teams, human resources and graphic design roles. The preferred location for these roles is in the Greater Toronto Area of Ontario, however, the firm says it's "location agnostic" and will consider taking applicants from anywhere in North America.
Len Covello, CTO at Engage People, stated:
"We are looking to grow our team to keep pace with the demand for loyalty solutions from our partners. Banks and retailers are coming to us because e-commerce is undergoing a fundamental transformation and we are at its vanguard. Consumers increasingly expect to be able to shop online and pay via a variety of methods, including with loyalty points, and this shift represents more than an abating trend."
Engage People's hiring plans have been announced at a time when the firm is undergoing considerable growth.
Last year, Engage People experienced over 30% YoY growth in its business operations. This expansion was mainly due to the adoption and validation of the "Pay with Points" (PwP) model, and this year seems to be even more promising as new clients and merchants have been added.
Jonathan Silver, CEO at Engage People, remarked:
"Engage People is a fantastic place to work. We offer industry-leading pay and benefits. We also have an employee-first program aimed at enhancing employee engagement and culture, enriching the employee experience, and supporting the professional growth and development of our team. And, we are committed to having a diverse workforce, and this commitment extends to our willingness to hire employees located anywhere in the world."
Earlier this year, Engage People CTO Len Covello provided key insights (in an interview with CI) on how loyalty points are an "often-overlooked" alternative payment option.

Sponsored Links by DQ Promote