Police in Changsha Receive Salaries in the Form of Digital RMB
At present, digital RMB pilots have been conducted in various applications across China. On May 8th, employers at the Kaifu branch of Changsha Municipal Public Security Bureau received their salaries in the form of digital RMB. This is the first time that digital RMB has been used for salary payment in the government agencies of Changsha. In fact, from January 2021, Chinese tech giant JD has already started to conduct a digital RMB salary payment pilot. JD employers based in Shanghai, Shenzhen, Chengdu, Changsha, and Xi'an joined the first batch to experience the innovative payment mechanism. (Source: REDNET.CN)
Ant Group: Ant Forest is not a money-making project
On May 13th, Ant Group made a response to the question of whether Ant Forest is a money-making project. According to the statement, Ant Forest is a project purely for public welfare.
As introduced on its official website, "Alipay Ant Forest users can generate green energy from low-carbon deeds to redeem real trees. These trees will be planted by Alipay Ant Forest and nonprofit institutions in sandy areas."
In 2020 alone, Ant Group has invested over RMB 760 million in the project. Over the past few years, 550 million users, nearly 1000 partners, and Ant Forest project have jointly planted more than 223 million trees in areas of over 3 million mu. The trees belong to the country and the society.
In the future, if the trees generate carbon sinks and could be included in the trading system, all the benefits from the process will belong to the users respectively, not Ant Group. (Source: Sina)
The China Banking Association Will Set Up Working Group for Promoting Reducing Carbon Dioxide Emissions and Achieving Carbon Neutrality
On May 13th, Guo Sanye, Deputy Secretary-General of the China Banking Association (CBA), briefly introduced the work of the association in achieving the strategic objectives of green finance. At present, the CBA is preparing to establish a working group for promoting Chinese banking institutions to peak carbon dioxide emissions by 2030 and achieve carbon neutrality by 2060.
In the future, the working group will: (Source: CBIRC)
provide decision-making advice for the China Banking and Insurance Regulatory Commission (CBIRC);
set data standards required for banking institutions in achieving carbon emissions peaking and carbon-neutrality goals;
lead financial resources towards green industries, and offer suggestions for the structure optimization of credit assets;
establish a tracking system for the carbon emissions data of Chinese banking industry.

 
Insurtech platform Yuanbao received nearly RMB 1 billion in Series C round of financing
On May 10th, online insurance brokerage platform Yuanbao announced that it had secured nearly RMB 1 billion in a Series C round of financing. The investment was led by Source Code Capital, with participation from Cathay Capital, Hike Capital, Northern Light Venture Capital, Qiming Venture Partners and SIG.
With its national insurance brokerage license, Yuanbao provides insurance product matching services between users and insurers (e.g. Sunshine Insurance Group) based on analysis of big data and AI technologies.
Less than a year since its launch, Yuanbao has attracted over 1 million users, covering 90% of mainland China. (Source: lieyun)
---
The above is a weekly synopsis of the biggest stories on Fintech in China provided by WeiyangX, part of Tsinghua University, in partnership with Crowdfund Insider.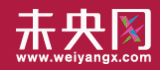 WeiyangX is the most influential website focusing on Fintech in China. The site covers the latest news, industry data analysis, business practices, and in-depth cases in Fintech. WeiyangX is incubated by Fintech Lab. Founded by Tsinghua University's People's Bank of China (PBC) School of Finance in 2012, the Fintech Lab is the first and leading research entity dedicated to leading best practices, promoting interdisciplinary innovation, and encouraging entrepreneurship in the field of fintech through scientific research and innovative project incubation.

Sponsored Links by DQ Promote