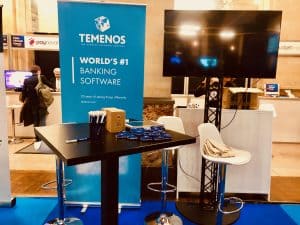 Swiss banking software firm Temenos has revealed that cross-border payments Fintech Wise (previously doing business as TransferWise) has now gone live on Temenos Marketplace.
The Temenos Marketplace  reportedly includes more than 50 curated Fintech services, helping  Temenos' customers to innovate and differentiate their product lines.
The addition of Fintech Wise, which is its infrastructural solution for banking institutions, should allow Temenos clients to seamlessly switch on Wise's cross-border payments within their digital banking platform.
Temenos clients will be able to seamlessly access Wise's tech stack via the Temenos Infinity digital banking solution and the Temenos Transact core banking product.
The Wise solution has reportedly been pre-integrated for fast implementation and time-to-value.
By integrating Wise with their digital platform, financial institutions may provide an accessible, fast and transparent global money transfer experience in order to attract and retain retail and business clients.
Wise currently supports payments to 80 different countries across the globe where 38% of all international funds transfers are settled within 20 seconds.
Stuart Gregory, MD, Wise Platform and Wise Business, stated:
"We share Temenos' ambition to modernize the international financial system. Though an email today travels around the world in a matter of seconds, for virtually nothing, moving money internationally is still incredibly slow and expensive. We want to change this status quo and make moving money as fast, quick and affordable as sending an email. Joining the Temenos MarketPlace brings us one step closer to achieving this mission. We are thrilled to be joining Temenos in building better experiences for banks, financial institutions and their customers."
Martin Bailey, Product Director, Temenos, remarked:
"Together with Wise, we are making banking better. Wise brings a truly borderless experience to international banking and payments. We're thrilled to offer Wise Platform on Temenos MarketPlace so that our clients can leverage Wise's unique network and infrastructure to ultimately offer faster, fairer international banking experiences to their customers."
Sponsored Links by DQ Promote