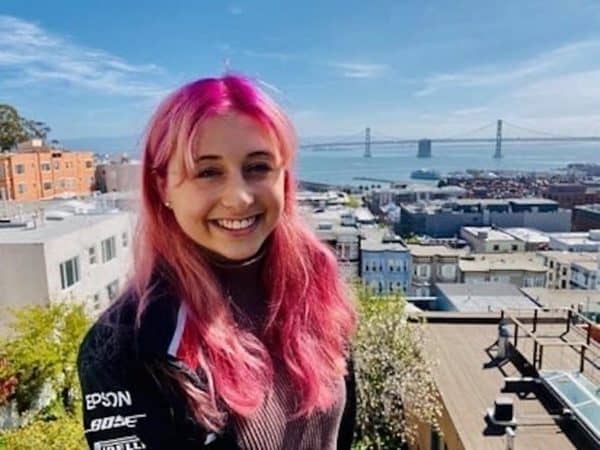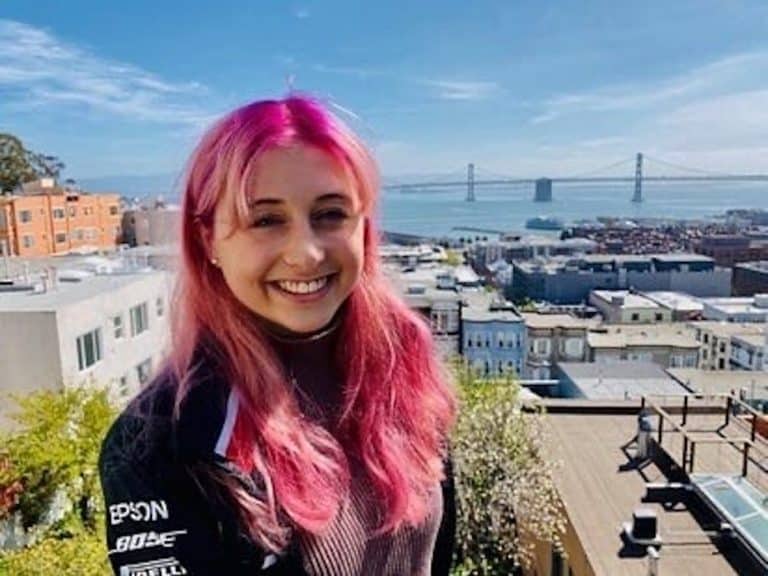 We recently caught up with Emma-Jane MacKinnon-Lee, Founder of DIGITALAX, an NFT-based digital fashion project.
Last month, DIGITALAX teamed up with Polygon, formerly Matic Network, to issue "a hybrid digital and physical fashion line." The collaboration is focused around the idea of non-fungible tokens (NFTs) as memes, "being a gateway and an integral part of the sustainable digital metaverse."
The DIGITALAX team has announced that the collection would be sold as physical pieces, with "a corresponding NFT minted on Polygon, with the aim of onboarding fashion consumers to the NFT space." Our conversation with Emma-Jane is shared below.
Crowdfund Insider: Please tell us about what DIGITALAX is trying to achieve and what is its value proposition?
Emma-Jane: DIGITALAX is building web3 infrastructure for enabling digital fashion and the metaverse with mod culture. Our protocol is the first NFT live market that brings your unique personality and style into native digital realms –– with layers of verifiable utility, open sourced material libraries, sustainable digital-physical supply chains, and stakeable value.
We make it easy for you to find & collect digital fashion NFTs, made for you by a global network of exceptional indie designers and brands.
Our casual esports platform, ESPA, takes you & your skins to the next level: directly into indie games & mods, where players from amateur to pro can start to earn a livelihood through play, without sacrificing our love of the game.
DIGITALAX provides a clear roadmap for leveling up and building a sustainably independent web3 livelihood, where you don't have to rely on centralized permission to create, connect, exist and play.
Crowdfund Insider: How do crypto, blockchain, and NFT fit into gaming?
Emma-Jane: It's not really how they fit, it's what they are. They are the foundational building blocks that all games, digital content and experiences and this new conceptualisation of the "metaverse" will be made and underwritten by.
Web3 ensures that gatekeeper and extractive walled garden models are finally replaced by generative and player created networks of value exchange. This is not only revolutionary, but it also revitalizes the entire gaming and content experience industries around what has always been their heart, backbone and source of growth; mod culture.
It's about building off of everything that has come before to open up more uniquely novel and personalized opportunities to share, create and live through metaversal experiences.
Crowdfund Insider: Speaking of the issues faced by the current digital fashion space, how does Digitalax solve them?
Emma-Jane: The main problem with digital fashion is that it has been focused heavily on the cosmetic side, without active application and usage.
The digital fashion industry still hasn't been crafted in a way that allows the entire population to interact with it and gain the same value as what is experienced with physical clothing. DIGITALAX is building in web3 to create the very first decentralized and open source digital fashion platform that allows players and creators to transparently own, trade and wear their digital fashion in different content environments.
We also enable interaction with completely new decentralized commercial models i.e. fractional garment ownership, hybrid digi-physical NFT fashion supply chains and new distribution and immersive NFT publishing models.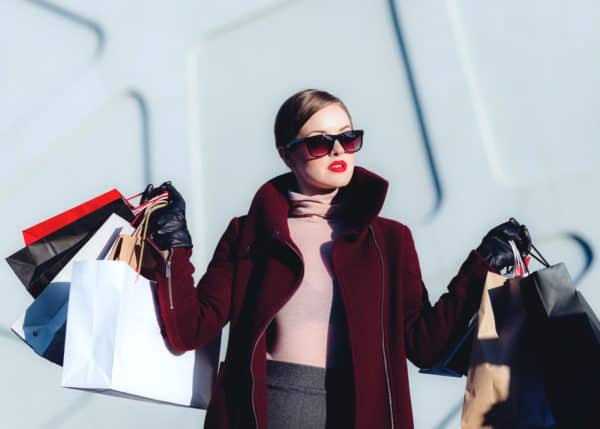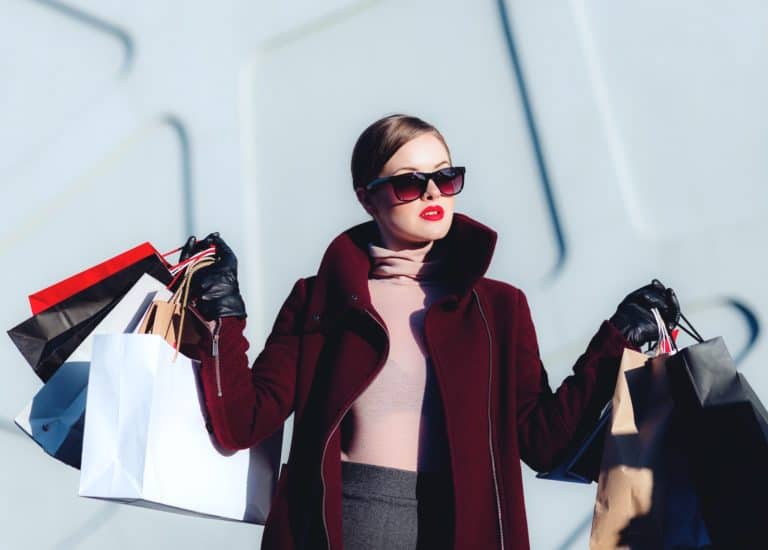 Crowdfund Insider: Apart from developing the entire Digitalax ecosystem, what are some specific services or products that you intend to offer to your users?
Emma-Jane: There are some big upcoming drops for DIGITALAX. We are launching our modded ESPA Minecraft and Roblox tournaments, with millions of active users in each server.
This will allow players to purchase Minecraft and Roblox digital NFT fashion from our marketplace on Matic Network, which is 99% more energy efficient than Ethereum, and then take this in-game to battle for winning streaks and leaderboard positioning in the ESPA casual esports tournaments. Players earn an income through our native crypto, $MONA token, as they level up.
We also recently launched our DIGIFIZZY magazine, the first NFT immersive metaverse magazine entirely designed and engineered in house (Over 90 pages).
Through DIGIFIZZY we proved out a completely new publishing model with NFT based decentralized unlockable content. Some content creators, featured in the magazine, also created NFT metadata that DIGITALAX minted on Matic Network, contributing across these NFT based unlockable content bundles — from art to digital fashion to music to collectibles to physical to in-game items.
This is not an auction or a typical drop, but unlike where if creators were featured on the cover of a traditional web2 or print magazine they would get nothing for it or sometimes even have to pay for placement. Here they get a share distributed across the contributors to the bundle, whilst the publication is still able to prove out the model through a majority share, being the core creator, engineer, editor, distributor and contributor.
Every page was handcrafted, hand designed and engineered by DIGITALAX. The next issue is going live next month, mid June and there will be consecutive monthly releases thereafter.
We also just launched DRIP, our hybrid digital physical NFT fashion line with memetic proof of uniqueness, alongside Polygon (Previously Matic Network). The collaboration builds on the recognition of NFTs as encapsulating, openly programmable structures for memes and their derivatives.
The collection will be sold as physical pieces first, each with a corresponding claim ticket for an easy to use digital inventory (and wallet), followed soon after by a series of NFTs minted on Polygon. The fashion line is a collection of individual physical garments, each of which will be imprinted with a one-of-a-kind "memetic patch" NFT.
Each meme is designed to promote core themes such as sustainability, exploitation in the supply chain, in fashion, and in gaming, and unrealized creator value.
The memetic patches will be minted on Polygon as a unique ERC1155 NFT, using the DIGITALAX open-source digital pattern, material, and texture libraries. Anyone purchasing a physical item from the collection will receive an inventory claim ticket, allowing them to claim their unique memetic NFT in an Arkane or Metamask wallet, generated through the DIGITALAX platform once they sign up to the marketplace.
Physical items are purchasable in fiat, so there is no barrier to entry for non-crypto natives. The collection is designed to serve as a gateway for fashion lovers into the world of crypto and NFTs.
In addition to the unique memetic NFT, the purchaser also receives XP points for the DIGITALAX ESPA esports platform, which they can use to compete in tournaments. They'll also receive a common open edition NFT that corresponds to a collection under the SKU line of the product they've purchased. The dynamic NFT has the potential of becoming unique over time, based on data from the item itself, the SKU line of the item, and derivative data.
Crowdfund Insider: The hype around NFTs is only growing and many new projects are coming up these days. Where do you think the NFT space is headed?
Emma-Jane: Well, it is certain that this is just the beginning. NFTs are so much more than just a JPEG minted on the blockchain. When you really start to understand the immensity of their application and the value of their utility it becomes obvious pretty quickly that they are part of the fundamental building blocks for underwriting the metaverse, digital fashion and the usability of web3 for players and creators everywhere. They are just one more tool for overturning gatekeeper control in and replacing them with the gatemakers.