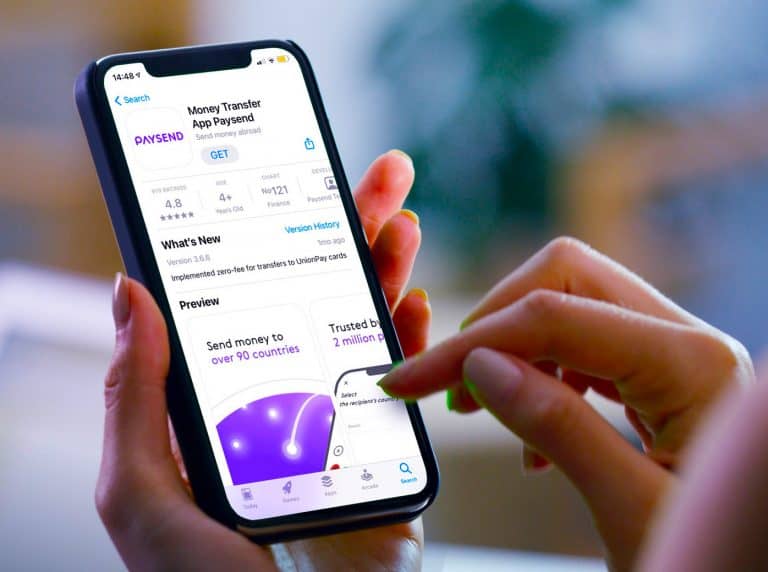 UK's Paysend, the card-to-card pioneer and global payments platform, has finalized a $125 million Series B round that was led by One Peak, along with contributions from Infravia Growth Capital, Hermes GPE Innovation Fund, and existing investors including Silicon Valley-based Plug and Play.
The capital raised from Paysend's investment round will be channeled towards helping the firm expand its global presence and also to speed up product innovation.
Paysend is notably one of the world's fastest-growing Fintech companies, reaching more than 3.7 million consumers, 17,000 SMEs and 110 receiving countries since it launched operations in April 2017.
As mentioned in release shared with CI, Paysend is targeting the estimated $133 trillion opportunity in cross-border payment flows via its "vertically integrated" platform and card-to-card payments solution.
Paysend's platform is unique, "owning the entire payment value chain; it removes the need for third-party acquirers or processors which increase cost and complexity, delivering savings and efficiency back to end user consumers and SMEs," the announcement noted. It also mentioned that 70% of global payments are cash-to-cash, which inflicts both consumers and SMEs with high fees that "average up to 5.2% per transaction and an hour spent by both the sender and recipient to complete each transfer."
Paysend's card-to-card service reduces fees by up to 60%, with instant transfers (which represent now "92% of the total transfers") via the Paysend app; unlocking "up to $5.4 billion in annual savings for consumers and SMEs by 2025 and millions of hours."
The costs for SMEs to operate internationally are quite high and involve many complexities: global multi-currency bank accounts, cross-border acquirers, paying staff and suppliers in multiple geographies and currencies, the release noted.
Paysend aims to break these trade barriers by offering SMEs a "one-stop-shop" to operate globally, "at scale and at a significantly reduced cost." Paysend services for SMEs come with an international business account, global acceptance of cards and alternative payment methods and "even salary disbursal for global employees, all through a single digital service."
Paysend's platform aims to eliminate or reduce "economic barriers to entry" in the payments sector by offering easy access to transfer funds to any cardholder across the globe.
Ronnie Millar, CEO at Paysend, stated:
"Paysend's vision is to develop the next generation integrated global payment ecosystem for consumers and SMEs. Our innovative technology is connecting 12bn cards worldwide to pay and send instantly anywhere, anyhow and any currency – we call this Money for the Future. This saves time, saves money and connects millions of people and businesses around the world."
Millar added:
"This $125m B Round investment will allow us to take our platform to the next stage, innovating and expanding geographically to target the $133tn opportunity in cross-border payment flows. There remain significant barriers to entry for consumers and SMEs to pay and send money globally; our platform aims to democratize the service by providing a one-stop-shop to pay and send money to families, suppliers, employees and partners in any currency anywhere in the world at a significantly reduced cost. We are delighted that we have a great new set of investors, led by One Peak, who share our strategic vison for the payments market and backs the team of people who have created Paysend from a start-up four years ago."
Humbert de Liedekerke, Managing Partner at One Peak, remarked:
"We are excited by Paysend's enormous growth potential in a massive market, benefiting from a rapid acceleration in the adoption of digital payments. In particular, we are seeing strong opportunities as Paysend moves beyond consumers to serve business customers and expands its international footprint to address a growing need for fast, easy and low-cost cross border digital payments."
Sponsored Links by DQ Promote