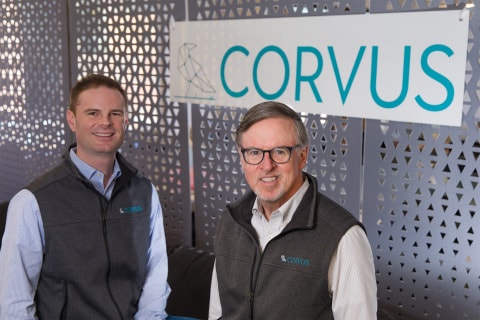 Just a couple of months after announcing it raised $100 million through its Series C investment round, U.S. insurtech Corvus announced it secured an additional $15 million through an extension of the round. As previously reported, Corvus Insurance is an AI-driven insurtech company that offers Smart Commercial Insurance policies and innovative technology that utilizes new forms of data to predict and prevent claims. 
"Corvus Smart Cyber Insurance and Smart Cyber Excess Insurance offer brokers advantages over traditional cyber insurance by utilizing non-intrusive network security assessments and innovative web scanning technology to provide better pricing, enhanced coverage, and tools for proactive risk management. Smart Cargo Insurance uses data from temperature sensors to predict and prevent spoilage claims for food and life sciences accounts to provide better pricing, enhanced coverage, and tools for proactive risk management."
The investment round was originally led by Insight Partners. The extension was led by venture capital firms FinTLV and Aquiline Technology Growth. The company's overall funding is now to $162 million. Speaking about the additional funding, Phil Edmundson, Founder and CEO of Corvus, stated:
"We have the opportunity here to really reimagine commercial insurance. The addition of FinTLV and Aquiline Technology Growth as investors will allow us to continue scaling, increase our share of the market, and enter new commercial lines. We've been presented with an opportunity to increase our impact and make the world a safer place, and we're grateful to our new investors for the value and expertise they will bring."
The Series C funds will be utilized to double down on its underwriting, product development, and go-to-market strategies, while also further expanding the company's digital platform, the CrowBar, which was built to provide cyber risk data and an exceptional digital experience to both brokers and policyholders.