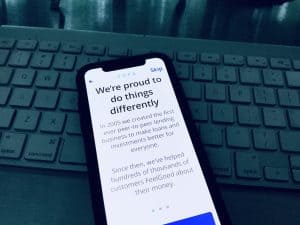 Digital bank Zopa is rolling out a "test and learn approach" for the future of workers by allowing all employees to work from wherever they want – including up to 90 days abroad.
COVID has forced most companies to reassess working arrangements as virtual offices became the norm. Zopa says that 80% of its employees are interested in a blended work work allowing for time at the office as well as at home. Zopa will assess the test during the year looking for employee satisfaction and overall productivity.
Zopa has around 450 staff and has announced the trial to work collaboratively with them to define ways of working in the post-Covid future. Zopa says their approach will allow it to create a model which enables the company's ambitious growth goals whilst also creating an employee experience which is compelling and future focused.
Prior to COVID, Zopa offered flexible working arrangements across the business, which facilitated a smooth transition to 100% work from home during the lockdowns.  Zopa adds that it will be making several changes to its London office by repurposing space to prioritize face-to-face interactions when employees are in the office and ensuring that the space is also well set up for distributed interactions between employees in the office and in other locations.
Zopa's Chief Customer Officer, Clare Gambardella stated:
"Zopa as a business has been able to achieve a huge amount in the last year while our teams were working from home. However, we are aware that the pandemic environment isn't representative of a sustainable ongoing model for us or our people. By testing and learning with our employees throughout 2021, we can understand how a distributed working model functions in the longer term and what the differing preferences are for the people throughout our business. Our goal is to find a model which enables both Zopa's continued growth and our ability to attract and retain the best talent."
Official testing will begin on 1st June, and Zopa will continue to review and adapt its approach based on feedback from the business, employees, and stakeholders. Zopa re-opened its offices in London for use in March. 18% more employees came to the office in May of 2021 versus April.

Zopa noted that in the past year it has received a full bank license, launched new features such as a savings account, topped £6 billion in online lending and boosted its customer base by 27%.

Sponsored Links by DQ Promote