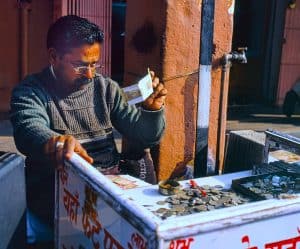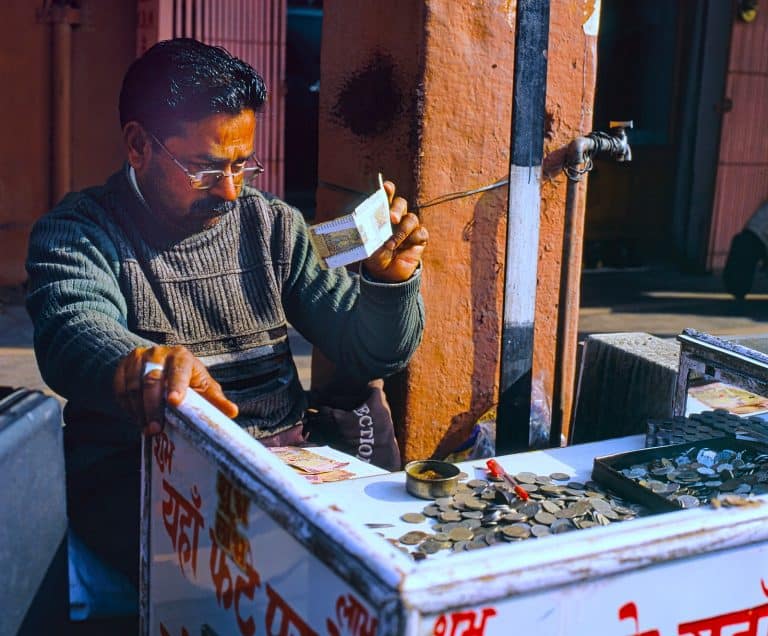 India has a GDP of about $3 trillion which is relatively small when compared to the size of its population (estimated to be around 1.5 billion). There are also many unbanked and financially underserved consumers and businesses across the country.
India also does not have reliable consumer credit services. Only around 3% of adults in the country are using credit cards at the moment, according to Research and Markets.
Indian consumers do not have access to modern credit services because of the cost of distribution and operations associated with financial services. But if the right tech-enabled payments products  are offered to people and local businesses, then they might be able to afford making more purchases.
To address these requirements, Lizzie Chapman, Priya Sharma, and Ashish Anantharaman decided to establish ZestMoney (back in 2015). The company aims to offer low-cost payment plans (known as equated monthly installments or EMIs in India). ZestMoney also provides referral earnings and helps people convert credit balances to EMIs.
ZestMoney is a Fintech that leverages AI-enhanced EMI financing and offers Buy Now, Pay Later (BNPL) services. These pay-over-time options make use of customers' credit scores and also tries to make it easier for first-time borrowers to get on an affordable payment plan.
ZestMoney looks at client's SMS data to determine their creditworthiness. The company provides its technology to more than 100 non-bank financial institutions or NBFCs in India so they are able to provide affordable and more accessible lending services to clients.
Lizzie tells Your Story in a recent interview that they have "a huge under-penetration challenge for a bunch of products — from insurance to wealth management." Lizzie points out that the problem or issue they are focused on addressing is of consumer credit.
She tells Your Story that they "felt the best way to do that was to create products that partner with retailers, manufacturers, and the entire digital ecosystem."
At present, ZestMoney is focused on expanding its business operations. The company's founders think that India will see many more consumers who need access to reliable credit solutions in the foreseeable future. Zest Money's BNPL service is being offered to more than 15,000 across India. The company is now focused on acquiring 400,000 clients this year.
With almost 6 million registered users, ZestMoney says that its revenue could surpass INR 100 crore (appr. $13.81 million) in FY 2021. The Fintech firm's revenue was INR 72 crore (appr. $99.45 million) last year, according to data from the RoC data. ZestMoney revealed that it's now on track to close FY 2022 at INR 350 Crore (appr. $48.35 million).
Lizzie explains that they planned to create the very first all-digital end-to-end EMI platform with "zero human intervention in the entire product and process." She added that "no one had ever done that, so we were repeatedly told that we would need to do physical KYC, we would need to collect cash, and we would need to take physical documents."
She also mentioned that they decided they were going to "ignore all this 'advice' and plough through on building a completely digital product and it worked in the long run."
Lizzie further noted that the "one-size-fits-all" approach to consumer credit is not suitable for India's diverse markets. She claims that personal loans and credit cards are addressing only a mere fraction of the nation's market.
The consumer lending Fintech feels that credit cards are not well-suited for many Indian consumers, mainly due to the high 4-5% monthly interest rates. ZestMoney's management also pointed out that the digitalization of these payments products by its own platform and others like Kissht, LazyPay, and Bajaj Finserv have helped with providing more payment options.
Lizzie revealed:
"The rate of conversion is higher for a BNPL/EMI product than a full upfront payment. The average ticket size goes up too. We have been able to improve business and conversion rates for 3,000 online partners. We still count on large ecommerce players like Amazon, Flipkart, Paytm, Myntra, and MakeMyTrip. among others."
Sponsored Links by DQ Promote