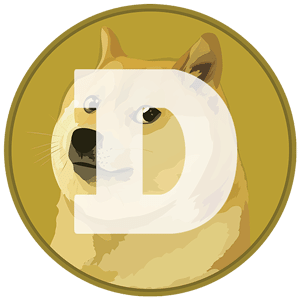 Beginning today (June 3, 2021), Coinbase (NASDAQ:COIN) has announced that it will be supporting Dogecoin (DOGE) on Coinbase.com and in the Coinbase Android and iOS applications.
Coinbase clients may now purchase, sell, convert, send, receive, or store DOGE in "all Coinbase-supported regions," the digital asset firm noted while adding that DOGE trading is "also supported on Coinbase Pro."
As noted by the company that recently went public, Dogecoin (DOGE) was developed and launched back in 2013 as a "lighthearted" alternative to traditional digital currencies such as Bitcoin (BTC). The Dogecoin name and Shiba Inu logo are actually based on a meme and the whole idea started off as just a joke.
As explained by Coinbase, Dogecoin is not really like Bitcoin, which has been designed to be digitally scarce. DOGE is "intentionally abundant — 10,000 new coins are mined every minute and there is no maximum supply," Coinbase noted.
As mentioned in the update from the exchange:
"One of the most common requests we hear from customers is to be able to buy and sell more cryptocurrencies on Coinbase. We announced a process for listing assets, designed in part to accelerate the addition of more cryptocurrencies. We are also investing in new tools to help people understand and explore cryptocurrencies."
Coinbase also has informational asset pages for DOGE (and other cryptos) as well as a new section of the Coinbase website to "answer common questions about crypto."
Customers may sign up for a Coinbase account in order to "buy, sell, convert, send, receive, or store DOGE today."
As reported recently, Coinbase announced that it has unlocked stable (stablecoin) pair trading.
Crypto exchange Coinbase says its mission is to "increase economic freedom in the world." According to the company, an open financial system should offer improved access to financial services "for everyone, and enable greater economic freedom for individuals and businesses."
Coinbase's management noted in a blog post that a "core part of making this mission successful is continuing to develop a healthy and liquid exchange for crypto-assets."
The company added:
"We are announcing that we have updated our pricing for 9 "Stable Pairs" and will continue to add additional pairs with competitive pricing. Stable Pairs, or a price quotation between two cryptocurrencies where the price is designed to be pegged to some external reference such as the USD, play an important part of the crypto ecosystem by allowing users to benefit from multiple funding options and instant settlement."
Sponsored Links by DQ Promote