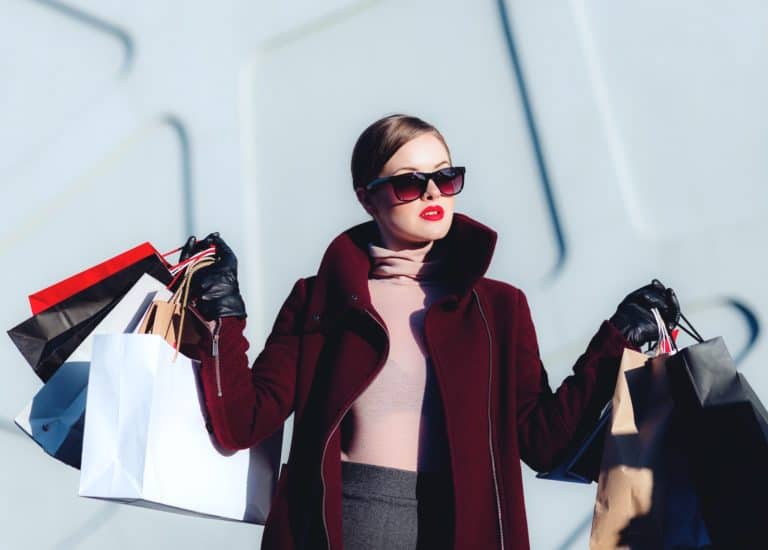 Lightspeed (TSX: LSPD) (NYSE: LSPD), the "one-stop" commerce platform for merchants across the globe to "simplify, scale and create exceptional customer experiences," revealed on Monday (June 7, 2021) that it has entered into definitive agreements to acquire two "global leaders" in digital commerce.
After the deal has been finalized, the acquisitions should offer Lightspeed clients new "entry points" to the digital economy, "unprecedented" supply chain management, and increased opportunities to offer quality customer experiences online, according to a release shared with CI.
During the last year, commerce has "fundamentally" transformed for the businesses that make up the "backbone of the global economy," the release noted while adding that new businesses require "fast and easy ways to sell online, while established merchants plan to invest even more in the tools and experiences that will unite their digital and physical operations."
The announcement also mentioned:
"Lightspeed will acquire Ecwid, a US-based best-in-class global eCommerce platform, that allows customers to create standalone businesses in minutes. Once integrated, the combination of Lightspeed and Ecwid will help merchants to reach shoppers where they are, whether on social media or digital marketplaces, ushering in newfound selling flexibility and omnichannel experiences."
In addition, following the "strong" reception and success of the Lightspeed Supplier Network, Lightspeed has confirmed that it has made an agreement to acquire NuORDER, a transformative digital platform "connecting businesses and suppliers."
Lightspeed and NuORDER will now be focused on developing a bridge between the merchant and supplier experience, "simplifying product ordering for retailers and offering brands crucial insight into how their products move."
The release also noted that the acquisition will aim to capitalize on the "early success of the Lightspeed Supplier Network and accelerate the growth of Lightspeed's financial services offerings, including Lightspeed Payments and Lightspeed Capital, while establishing the company as a global distribution network for leading brands, such as Canada Goose, Converse and Arc'teryx."
Dax Dasilva, Founder and CEO of Lightspeed, stated:
"By joining forces with Ecwid and NuORDER, Lightspeed becomes the common thread uniting merchants, suppliers and consumers, a transformation we believe will enable innovative retailers to adapt to the new world of commerce. As economies reopen and business creation accelerates, we hope to embolden entrepreneurs with the tools they need to simplify their operations and scale their ambitions."
Ecwid CEO, Ruslan Fazlyev, remarked
"The distinction between online and brick-and-mortar retail has disappeared. Lightspeed and Ecwid, two best-in-class platforms, will unite to truly empower businesses. By eliminating the barriers merchants face when selling online, we will only more rapidly achieve our common vision of democratizing retail for independent businesses worldwide and enrich the communities they serve."
NuORDER co-founders and co-CEO's Olivia Skuza and Heath Wells, added:
"At NuORDER, we have been on a journey to revolutionize retail by building a global network for brands and retailers. The coming together of Lightspeed and NuORDER accelerates that vision exponentially. The power of connected commerce comes to life now. We are thrilled to join forces with Lightspeed to unlock transformative value for brands and retailers globally. This represents an inflection point in the history of retail."
Subsequent to the closing of the acquisitions of Ecwid and NuORDER, Lightspeed will aim to serve as the tech partner of "choice" for many different customer locations and thousands of suppliers globally.
At present, Ecwid serves more than 130,000 paying clients in over 100 different countries across the globe. In the period ended March 31, 2021, Ecwid "generated revenue of over $20 million, growing at a rate of more than 50% year-over-year."
Lightspeed will acquire Ecwid for "total estimated consideration of approximately $500 million, satisfied by way of payment on closing of approximately $175 million in cash and issuance of subordinate voting shares in the capital of Lightspeed valued at approximately $325 million," the announcement revealed while adding that the deal, which is "subject to customary closing conditions and post-closing working capital adjustment," should close during the quarter "ended September 30, 2021 after the receipt of applicable regulatory approvals."
Morgan Stanley & Co. LLC acted as the "exclusive" financial advisor to Ecwid and RBC served as an advisor to Lightspeed on the Ecwid transaction.
NuORDER serves more than 3,000 brands and saw "more than 100,000 retailers make more than $11.5 billion in orders through its platform in the trailing twelve-month period ended March 31, 2021."
NuORDER generated revenue of more than $20 million and grew "at a rate exceeding 30% year-over-year during the same period."
As confirmed in the release:
"Lightspeed will acquire NuORDER for total estimated consideration of approximately $425 million, satisfied by way of payment on closing of approximately $212.5 million in cash and the issuance of subordinate voting shares in the capital of Lightspeed valued at approximately $212.5 million. The deal, which is subject to customary closing conditions and post-closing working capital adjustment, is expected to close during the quarter ended September 30, 2021 after the receipt of applicable regulatory approvals."
The closing of the two acquisitions are "not contingent on each other," the announcement clarified.

Sponsored Links by DQ Promote