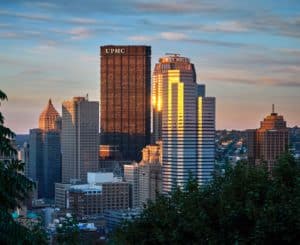 BNY Mellon (NYSE: BK), an American investment banking services holding company headquartered in New York City with over $380 billion in assets, and Saphyre recently revealed that they'll utilize AI tech to enhance the customer experience while also automating and expediting client onboarding.
This partnership with Saphyre supports the bank's OMNISM strategy to work cooperatively with Fintechs to better support customers' investment goals.
Saphyre's platform has been developed to provide seamless communication between customers and priority stakeholders by enhancing traditional communication methods, like email, fax, and phone calls.
This latest integration between the two firms will allow for improved communication while lowering time to market, and also enabling more efficient international trading.
Caroline Butler, Global Head of Custody at BNY Mellon, stated:
"Time is a finite and precious commodity. BNY Mellon's work with Saphyre aims to create true savings for our custody clients and truly expedite the client onboarding process. What once took days or weeks, is now near real time. This is yet another example of the digitization efforts BNY Mellon has undertaken in the past two years with a direct client benefit."
Gabino M. Roche, Jr., CEO and Founder at Saphyre, remarked:
"Having BNY Mellon join the Saphyre endeavor is a great honor. By applying our patented technology to their leading asset servicing operations we've demonstrated the ability to intelligently pre-fill client custody packs, allow for digital signatures, auto-setup SWIFT Reporting, Trade Message Routing, and Corporate Action standing instruction – while intelligently and dynamically tracking market requirements and their respective document statuses. In a post-COVID world where AI and digital is paramount, BNY Mellon is fully seizing the innovation mandate."
Earlier this year, BNY Mellon released a report in which it noted that the bank thinks there's now real demand for Bitcoin and other cryptocurrencies. In its report, the bank clarified that it's not attempting to derive a price target or formalize "a valuation mode" for these new forms of assets. However, they intend to look into the different "analogies" and "dissimilarities" that may be applied to Bitcoin and "potentially other areas of cryptos."

Sponsored Links by DQ Promote